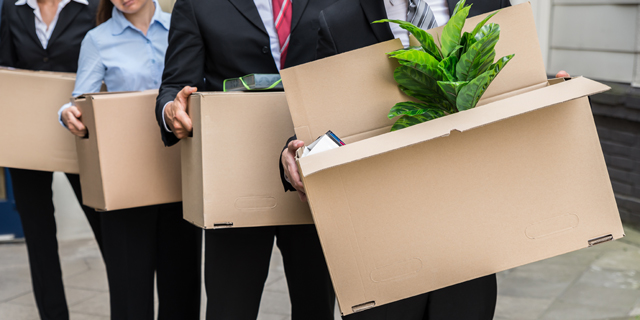 Analysis
The tech sector has been running on excess, Covid-19 is forcing it to trim the fat
Multinational giants and smaller companies in thriving sectors are still recruiting, which is shielding tech talents' employment terms for now
Hagar Ravet
|
20:37 17.07.2020
There are around 320,000 tech workers in Israel, more than 9% of those employed in the country. But the sector that enjoyed pampering employment conditions for years is now undergoing turmoil. Even big companies are being forced to let employees go. Amdocs Ltd., for example,
is saying goodbye to around 200 people
in Israel and state-owned defense contractor Israel Aerospace Industries Ltd. (IAI)
is firing around 1,000 workers
.
raised $2.5 billion in the second quarter of 2020
, but hundreds of them also made layoffs and entrepreneurs are constantly mentioning their need for cutbacks. According to data released by Israel's Central Bureau of Statistics earlier this week, around 7% of tech employees were fired and another 3% are on unpaid leave, meaning 10% of this industry, around 32,000 people, are currently out of work.
SPECIAL - The industry is hanging by a thread: 10 laid off tech pros tell their stories
"Like any other crisis, Covid-19 is a chance for many companies to reorganize and fire lesser employees or eliminate unnecessary positions," one investor who spoke on condition of anonymity told Calcalist. Another investor from an international fund, who also spoke on condition of anonymity, said the companies that fired people would have done so anyway for any number of reasons. "It could be that they just hired too quickly, this could happen to any fast-growing company, or that a planned funding round fell through," he added.
Tech talents, especially programmers, are still in very high demand. They are rewarded accordingly and companies are not so quick to fire them. "Several companies have told us that while they are making cutbacks they were not willing to cut the salaries of good engineers for fear of them being poached," the first investor said.
This may have a lot to do with the fact that international giants—including Amazon, Facebook, and Microsoft—that are still skyrocketing on stock markets, are also active in Israel and continue to offer very attractive salaries and conditions to prospective employees. In effect, they are shielding the employment terms of tech talents in Israeli companies as well. At the same time, smaller companies operating in fields that are currently flourishing, such as cybersecurity and telemedicine, are still recruiting. "Tech can really benefit from this crisis," the second investor said. "There will, of course, be challenges, but there is a great need for technology. Stock exchanges are playing along and giving investors a sense of business as usual. Still, this is a crisis and tech companies sell products to other companies that sell to end-users. So companies are being more careful, with their outlooks, as well."
The big question is what happens next year, both in terms of customers that will have to decide whether they are renewing contracts and in terms of investments. "I am afraid of the first half of 2021," the first investor said. "Companies postponed rounds that were scheduled for 2020 and will have to go through with them at a later date most likely during winter, the most significant season for Covid-19," she said.
"All of my friends are investing like crazy but I believe there will be a significant crash, a lot of companies will run out of money and we will see a wave of companies shutting down," she said. "This may not be such a bad thing for the industry, by the way, after a long period of having too much money."