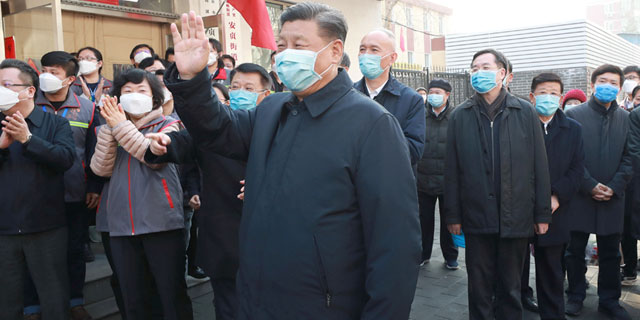 Opinion
Covid-19 is a game-changer for foreign investments
Countries fear that companies operating in sectors crucial to national security will require a quick infusion of capital through foreign investment, leading important assets in fighting off current and future health crises in the hands of out-of-state players, especially from China
Doron Ella
|
13:01 19.07.2020
The coronavirus (Covid-19) outbreak and its swift spread worldwide has led many countries to harden regulatory measures against foreign investments. Among these countries are the U.S., Canada, Australia, India, Italy, Spain, New Zealand, and Japan. Other countries, including the Netherlands and the Czech Republic, are in the midst of a speedy process to set up independent monitoring mechanisms that would protect local companies from the implications of the crisis. The Canadian government recently announced its regulator will examine, at the government's expense, every investment coming from a foreign company, to prevent what it called opportunistic investment behavior, even if said investment does not lead to a controlling stake in the company landing in non-Canadian hands. Canada's announcement hinted that the country intends to specifically limit the activities of Chinese companies as many state-owned companies in China were previously known to use times of crisis to acquire assets in the west.
Another fear is that foreign entities will attempt to acquire companies developing and manufacturing drugs, vaccines, and protective equipment. This could mean a greater dependence on outside entities in case of future coronavirus waves or outbreaks of other infectious diseases, for example, the new strain of swine flu identified in China earlier this month.
To address this concern, the European Union issued a guideline advising member countries to expand their regulatory oversight specifically for deals concerning the public health sector, especially the development and production of medicine and medical equipment. Japan also went as far as redefining the public health sector so that an investment in it would be considered as related to national security.
For now, it appears that Covid-19 is here to stay, at least for a while. The spread of the virus and the economic crisis that follows will undoubtedly impact the nature and volume of foreign investments in Israel and around the world.
Israel's foreign investment regulation committee started operating on January 1, 2020, but it has now become apparent that it lacks the tools to handle the unique risks posed to the country's national security by Covid-19. Israel must consider additional sectors that should be examined by the new regulatory body, including the tech industry and public health sector, to protect its interests in pharmaceutical and med-tech companies, which are constantly being wooed by Chinese investors.
Additionally, Israeli should pay extra attention to any investment that comes from entities controlled by another state as these deals always represent a political strategy aspect, in addition to the financial aspect.
Doron Ella is a post-doctoral fellow at the University of Toronto. Ella researches China, international institutions, and regulation on foreign investments.