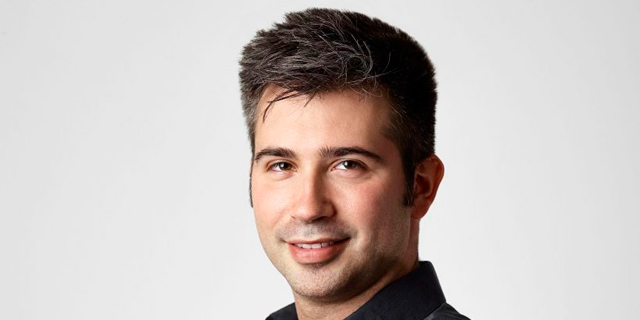 Covid-19 made information security even more crucial, says Armis CEO
Yevgeny Dibrov, co-founder and CEO of IoT security company Armis, spoke Sunday at Calcalist's online convention on cybersecurity
The world has changed in many ways due to the coronavirus (Covid-19) crisis, but the importance of information security only grew, Yevgeny Dibrov, co-founder and CEO of internet-of-things (IoT) security company Armis Inc., said. Dibrov spoke with Calcalist reporter Meir Orbach on Sunday at Calcalist's online convention on cybersecurity. "At the most difficult time, we saw hospitals victimized by ransom attacks and organizations that were forced to digitize themselves became more vulnerable to threats," Dibrov said. The shift towards working from home opened the door to many new threats, making Armis' product a priority for organizations, he added.
Yevgeny Dibrov, co-founder and CEO of Armis. Photo: PR
צילום: יח"צ
Founded in 2015, Armis provides information security software for enterprise IoT systems. The software analyzes and classifies devices and their behavior to identify risks and protect information and systems. In January, New York-based venture capital and private equity firm Insight Partners
acquired Armis
at a $1.1 billion valuation. "The timing of the sale was unique," Dibrov said. "It was a good decision to go through the coronavirus era with the backing of a long term investor that lets us push forward even at a time like this," he explained. According to Dibrov, one of the main changes in Armis' activity during the crisis was not having to travel. "It is crazy, it really is a 180 degrees shift from 500,000 air miles traveled and 130 nights spent at the Marriott a year to dozens of hours worth of Zoom calls," he said. Dibrov said he found he was actually at his best when working on Israel time. "I work until 3 a.m. every day and cover the U.S. and then I get up in the morning and work with Europe and Israel," he said.
On the business side, the company shifted from conferences to a lot of webinars with participation from experts and customers meant to draw in new business as well as Zoom sales meetings, Dibrov said.
Luckily, Dibrov said, when the crisis started, Armis' was at a place where it could quietly focus on developing new products and hiring additional staff. "Good workers are still hard to come by," he said, "but we managed to recruit people who were put on unpaid leave or fired."
Dibrov misses his old routine. "My biggest passion right now is to sit down with clients and fly to a different city every day," he said. "It's a very special kind of crazy and I'm afraid it won't be coming back until at least the middle or end of next year."