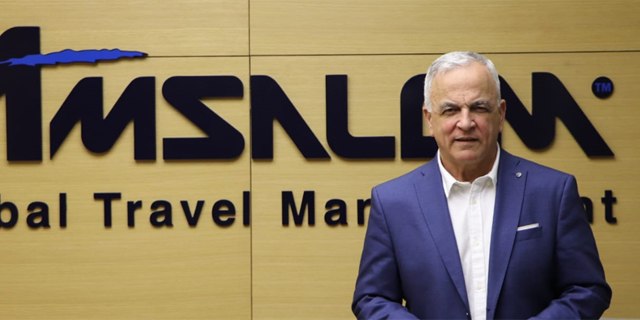 Amsalem Tours will provide risk management and duty of care solutions to travelers
The move comes in cooperation with Germany's Result Group, a leader in risk management
James Spiro
|
15:38 21.07.2020
Israeli business travel company Amsalem Tours & Travel Ltd. has announced that it will provide corporate customers with risk management, as part of a cooperation with the German Result Group. The project, which will offer security, safety, and health assistance to Israeli travelers abroad, will be supervised by trained representatives of Amsalem Tours. Risk management for passengers when traveling overseas is a popular practise for those in western countries such as the United Kingdom and United States. The Amsalem Group will be the first Israeli company to proactively launch a program in Israel.
The move comes in part due to the Covid-19 pandemic, where companies are more committed to ensure the safety of their passengers once travel opens up again. Duty of care applies to every trip and to every employee traveling on business abroad, including participation in conferences - once they move back 'offline'.
"In recent years there has been a growing trend in the industry to offer risk management and duty of care solutions," said Yacov Amsalem, CEO and owner of the Amsalem Group. "The Covid-19 epidemic demonstrated to us that this is the right time to look for the right and most advanced source in the field, and we are very proud to launch the initiative." Amsalem Tours is one of the leading travel management companies in Israel. It has seven locations around the world and delivers emergency travel services 24/7. Result Group is based in Germany and provides comprehensive risk management solutions such as evaluations, policies, and updates.