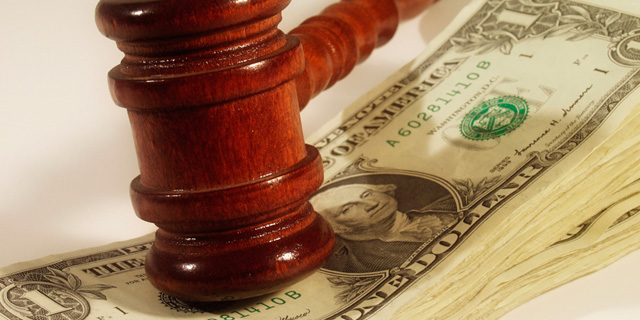 Coolisys suing Enertec two years after takeover, claims it was defrauded by Israeli company
Coolisys claims that there was a gap of approximately $2 million between the initial reports it received and those it was handed following the acquisition
Hagar Ravet
|
16:05 21.07.2020
Two years after acquiring Enertec Systems 2001 Ltd. for $9 million, American firm Coolisys Technologies, Inc. is suing the Israeli company for almost a third of that sum, claiming it was misled regarding its revenue. Coolisys, which serves the defense and aerospace sectors as well as industrial and medical sector businesses and is a subsidiary of diversified holding company DPW Holdings, Inc., paid $4.75 million in cash and assumed around $4.25 million of its revolving debt to purchase Enertec in 2018. It now claims that just weeks after the deal was completed it discovered that the income generated by Enertec was 40% lower than it was told by the company. In a lawsuit filed with the Tel Aviv District Court on Monday, Coolisys sued Enertec for NIS 9.4 million (approximately $2.74 million).
Enertec develops and manufactures specialized electronic systems, test systems and simulators for military applications, including rocket launch systems, control and command centers and medical applications. The company is also a strategic partner of the Israeli defense sector.
According to the plaintiff, Enertec claimed during negotiations that the details regarding its revenue from Israeli clients are classified due to its operations in the defense sector, leaving Coolisys to depend exclusively on the reports it was presented by the company. The value of Enertec was ultimately determined according to those reports. Coolisys claims that there was a gap of NIS 7 million (approximately $2 million) between the initial reports it received and those it was handed following the acquisition. In addition, the lawsuit lists several other financial obligations which Enertec didn't reveal ahead of the deal, including debts of NIS 800,000 ($234,000) to the Tax Authority, management fees collected by Enertec in the sum of $290,000 and around $200,000 worth in gaps between the reported and actual value of the inventory. Coolisys is being represented by attorney's Matan Winkler and Oded Bejarano from Gross, Kleinhendler, Hodak, Halevy, Greenberg & Co. "We only received notice of the lawsuit this afternoon. The company and the other sued parties reject the claims in it and believe that is factually and legally unsubstantiated. Moreover, the defendants hold weighty claims against the plaintiff in relation to its breach of the agreement and non-payment of the full value of shares sold as part of it. The defendants will state their position in an orderly manner in the legal proceedings, including by filing a counterclaim against the plaintiff," Enertec wrote in response to the lawsuit.