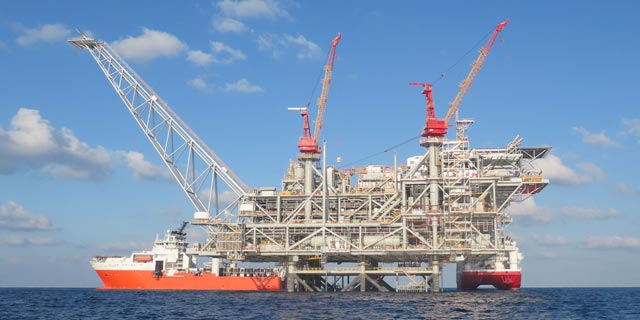 What part did Israeli diplomats play in Chevron-Noble deal and can Hippo overtake Lemonade?
CTech Daily Roundup: Hippo challenging Lemonade for insurtech supremacy in unicorn battle of Israeli entrepreneurs
Hippo challenging Lemonade for insurtech supremacy in unicorn battle of Israeli entrepreneurs. After rival Lemonade reached a market cap of over $4 billion, Hippo has completed a $150 million financing round at a valuation of $1.5 billion.
Read more
Agtech intelligence company Taranis raises $30 million. Taranis' system analyzes ultra-high-resolution images of crops to detect early signs of diseases, insect infestations, nutrient deficiencies, water damage, and other risk factors. Read more
Read more
Belkin Laser announces $12.2 million raised in series B funding. The company is in the midst of clinical testing of its one-second glaucoma treatment with the product expected to enter the market in two years. Read more
Gett completes $100 million round to boost corporate platform. The corporate ground travel company raised an additional sum of $76 million on top of the $24 million it raised last year and intends to use the funding to expand its global presence, especially for its enterprise service. Read more
Ibex Medical Analytics partners with French laboratory network Medipath. The AI-based cancer diagnostics company will be deployed across all its 170 hospitals and clinics across France. Read more
Coolisys suing Enertec two years after takeover, claims it was defrauded by Israeli company. Coolisys claims that there was a gap of approximately $2 million between the initial reports it received and those it was handed following the acquisition. Read more
Study: despite Covid-19, Japanese investment in Israeli tech is on the rise. The total volume of Japanese investments in the first half of this year amounted to $472.3 million, up from $412 million in H1 2019. Read more
Bird offers free scooter sharing to help Tel Aviv medics reach the scene in seconds. United Hatzalah personnel will be able to respond faster to emergencies using Bird's network of electric micro-mobility vehicles. Read more
Amsalem Tours will provide risk management and duty of care solutions to travelers. The move comes in cooperation with Germany's Result Group, a leader in risk management. Read more
VC partner offers tips to cybersecurity startups on how to thrive amid Covid-19. Streamlining and downsizing sales teams and seeking feedback from users are worthwhile endeavors amid coronavirus days.
Read more
Yossi Vinitski, Bank Hapoalim's head of tech, steps down. Vinitski, who has been in the position for over five years, led an investment program in some 20 Israeli funds for the bank. Read more