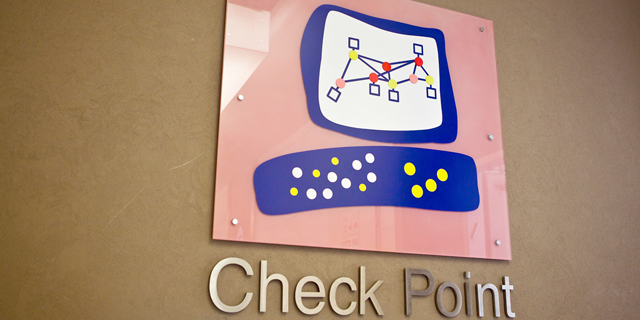 Which fund topped out at $750 million and how much money did Check Point make?
CTech Daily Roundup: Covid-19 and no flights mean more money for Check Point as Q2 profits soar
Covid-19 and no flights mean more money for Check Point as Q2 profits soar. IT security powerhouse beats analysts' predictions with revenue climbing 4% to $506 million and diluted earnings per share surging 15%.
Read more
Covid-19 has made medical data analysts a hot commodity. Public health systems and the entire medtech sector rely on a very limited pool of trained professionals.
Read more
While Uber waits, Russian ride-hailing inDriver app bypasses regulation to enter the Israeli market. Similar initiatives, including by Uber, have so far been rejected by Israel's Ministry of Transportation, InDriver says "app is currently not operational in Israel." Read more
Israeli startup SQream inks $20 million deal with tier-1 mobile operator. SQream's data acceleration platform will enable the cellular operator to improve the quality of its service for subscribers, including minimizing system downtime and reducing network costs. Read more
Israeli medtech startup RealView Imaging raises $10 million for medical holograms system. OurCrowd and Kobi Richter lead series C round in effort to put real time 3D images at physicians' fingertips.
Read more
Calling on Israeli startups: Major telecom alliance invites companies to take part in 5G revolution. Open innovation arms of Deutsche Telekom, Orange, Singtel, and Telefónica opening online workshop for selected companies. Read more
Opinion | China's digital yuan: should Israel be concerned? If the communist party decides who to block from the network, what will be the power of sanctions on Iran? Read more
Epsagon completes $10 million financing round led by DTCP. "This funding will enable us to expedite the development of additional capabilities on our platform and penetrate new geographical markets," says CEO Nitzan Shapira. Read more
Covid-19 might finally fix Israel's public transportation, thanks to new accelerator. A new accelerator from The Israeli Association of Intelligent Transportation Systems (Israel - ITS) will tackle smart mobility and infrastructure for a post-Covid world. Read more
2020 will be a successful year for hackers warns Deep Instinct CEO. Guy Caspi compares cyberattacks to the spread of Covid-19, says new tech works like a vaccine to prevent harm. Read more
Israel-based Ecoppia receives $40 million investment from CIM Group. The Ecoppia platform helps maintain the performance of solar panels without human intervention. Read more
aMoon's second healthtech fund tops out at $750 million. The Marius Nacht led fund raised an additional $90 million from Credit Suisse and other major institutional inventors in Israel and abroad.
Read more
Appointments | TikTok appoints Assaf Sagy as first General Manager for Global Business Solutions, Israel. "Israel is a leading hub for creativity and TikTok's growth in the market reflects the strong appetite among users and creators," said Sagy. Read more