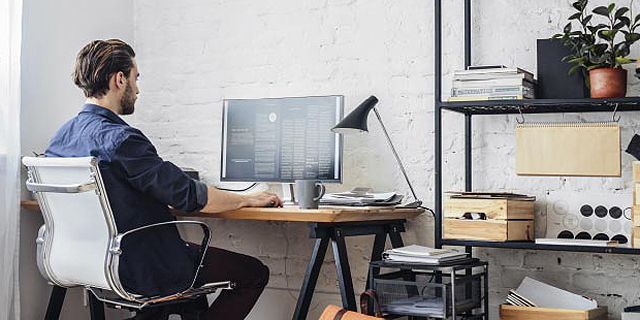 Why has Covid-19 been good for cybersecurity and what makes working from home bad?
CTech Daily Roundup: Cybersecurity profitability on the rise due to Covid-19, says Insight Partners managing director
Video | Cybersecurity profitability on the rise due to Covid-19, says Insight Partners managing director. Lonne Jaffe admitted that there was plenty of uncertainty at the start of the Covid-19 pandemic, but that Insight Partners never wavered in its belief in the potential of cybersecurity.
Read more
Interview | Check Point CEO Gil Shwed says he plans to reduce real-estate holdings in Israel. Most of the company's employees combine work from home and office attendance, reducing the need for extensive office space. Read more
U.S. Justice Department green lights Taboola-Outbrain merger. Taboola announced last October that it agreed to pay Outbrain shareholders
$250 million, and will hold a 70% stake in the merged company. Read more
69% of startups say R&D is down, IIA and IATI survey paints grim pictures for Israeli tech. The survey from July 2020 better shows some of Covid-19's impact on the tech sector. Read more
Kaspersky researchers find new hack in North Korea-linked Lazarus group. Researchers at the cybersecurity company uncovered a new attack targeting Poland, Germany, Turkey, South Korea, Japan, and India. Read more
Medical data crowdsourcing startup StuffThatWorks launches in the U.S., raises $9 million. Founded by former Waze executive Yael Elish, StuffThatWorks offers an online platform where people suffering from chronic diseases can share information. Read more
Israel-based ControlUp helps employees bring their office computers home. As the world becomes more accustomed to working from home, millions of people are adopting virtual desktop technology. Read more
Israel's postal service is getting privatized, expected to vastly improve its service. The State is preparing to sell a total of 40% of its postal system over two phases. Read more
CyCognito announces $30 million in series B funding. Eric Wolford, partner at Accel, will join the company's board of directors. Read more
Opinion | "Working from home is a bad thing," says senior media executive. Moshe Debby believes another wave of working from home will be a deathblow for hundreds of restaurants, taxi drivers and street vendors, and will result in thousands of firings.
Read more
Israeli amateur among winners of Apple iPhone photography contest. Avishai Futerman was lucky when a rare bird flew into his frame, just at the perfect time to take the winning shot. Read more