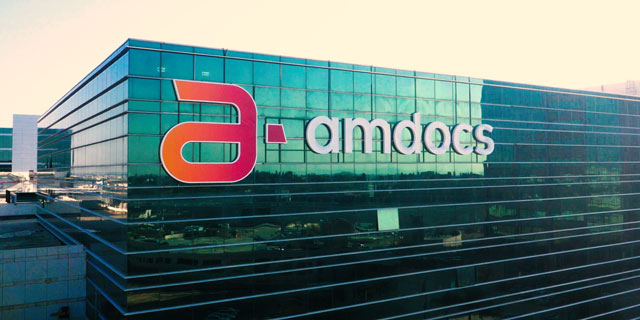 Amdocs to acquire Ireland's Openet for $180 million
"This acquisition is part of our mission to accelerate the industry's move to the cloud," said Amdocs CEO Shuky Sheffer
Meir Orbach
|
14:34 24.07.2020
Software giant Amdocs Ltd., a leading provider of software and services to communications and media companies, announced Thursday that it has entered into a definitive agreement to acquire Openet Telecom Sales Ltd., a provider of 5G charging, policy and cloud technologies for $180 million in cash. According to a statement by Amdocs, Openet has been generating a revenue of $70 million a year. Amdocs' revenue stands at about $1 billion a quarter.
Amdocs is currently undergoing a reorganization process which includes the layoff of hundreds of the company's employees in Israel and around the world. It is currently in progress in Israel and should be completed in the coming weeks. The company recently returned to work full-time from home amid the second wave of the Covid-19 outbreak in Israel.
The transaction is expected to be completed by the end of the fourth quarter of 2020. The acquisition will give Amdocs access to 5G advancements around cloud, edge compute IoT, and new customer experiences. Openet employs about 400 people around the world.
"The Openet solutions complement our portfolio and this acquisition is part of our mission to accelerate the industry's move to the cloud," said Shuky Sheffer, President and CEO of Amdocs Management Limited.
"Given the strong momentum of our business, this is an optimal time to be joining Amdocs. The caliber, resources, and reach of Amdocs will bring significant and widespread opportunities across each of our disciplines," said Openet CEO Niall Norton.
Openet is a privately-owned company headquartered in Ireland with offices in the U.S., Malaysia, and Brazil.