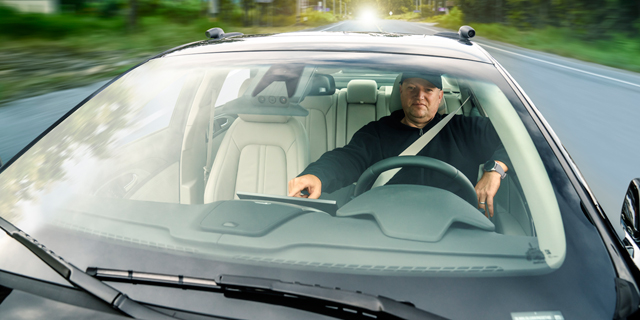 Why will digital identity be key to navigating the new normal and who raised $71 million?
CTech Daily Roundup: Accelerated growth without a financial model is a dying trend, says Qualcomm Ventures exec
Accelerated growth without a financial model is a dying trend, says Qualcomm Ventures exec. Merav Weinryb and Boaz Peer, who manage Israel and Europe investments for the American chip giant, believe Covid-19 can purge the tech sector from some of its ailments.
Read more
Sight Diagnostics raises $71 million amidst Covid-19 demand for blood count devices. Israel startup develops machine vision-based technology for blood test analysis and infectious disease diagnosis.
Read more
Next-generation search engines want to bring back our privacy. CodeFuel's latest search engine, Privado, encrypts all keywords and hides your identity, making online search truly anonymous. Read more
Interview | The Israeli woman who spearheads Palo Alto Networks' Managed Threat Hunting unit. "With unemployment numbers around the world dramatically growing, some people will inevitably turn to cybercrime," said Liat Hayun. Read more
Giant drone made by IAI for the German air force takes off for its maiden voyage. With a 26-meter wingspan (approximately 85 feet) it is one of the largest UAVs in the world, capable of carrying up to two tons. Read more
Intel CEO throws future of Israeli chip-manufacturing factory into doubt with a single sentence. The big question now is what will happen if Intel falls in love with outsourcing and understands that its time as a manufacturer has come to an end? Read more
PerceptionBox aims to play matchmaker for developer teams around the globe. Founder Aharon Balnen makes sure that Israeli startups have access to 100,000 developers overseas.
Read more
DiplomaTech | Israeli startups will want to be here when Brazil bounces back, says trade attaché. Despite Covid-19 devastation, Brazil's economy is recovering and could use the help of Israeli technology. Read more
Opinion | Why digital identity will be key to navigating the new normal. Whether it's for opening a bank account, e-Commerce shopping, filing taxes online, or onboarding a multitude of new digital services, identification is fundamental to establishing the individual's legitimacy and trust.
Read more
Interview | Educate kids about the pandemic and they will teach the adults, says BrainPOP founder. He was among the first doctors to treat AIDS in the U.S., and believes kids are our best bet in fighting off Covid-19.
Read more
Chomping at the Bit: Former Hapoalim execs join payment app race with investment in AppliCheck. Former Hapoalim CEOs Zion Kenan and Arik Pinto, as well as Shimon Gal and Tomer Sharet, will invest several millions of shekels for 10% of the check verfication company that is in the process of developing a payment app. Read more
Opinion | From Seinfeld to Black Mirror: film and TV serve as valuable academic teaching materials. As reality turns closer to dystopia and fiction grows ever more real, the use of copyrighted creative works for teaching various fields grows. With the now less-than-temporary shift towards distance learning outside the classroom, new legal implications arise. Read more
Analysis | Why western tech giants are storming India's emerging digital market. A mix of geopolitical tensions, regulatory uncertainty, and the growing distrust between the biggest global powers is pushing the likes of Apple, Google, and Facebook to invest billions of dollars in what could be the tech's industry next gold mine. Read more
Opinion | Amid the Covid-19 crisis, it may be time to replace unicorns with camels. The current coronavirus pandemic will reveal who can cope in times of crises, and who can't.
Read more