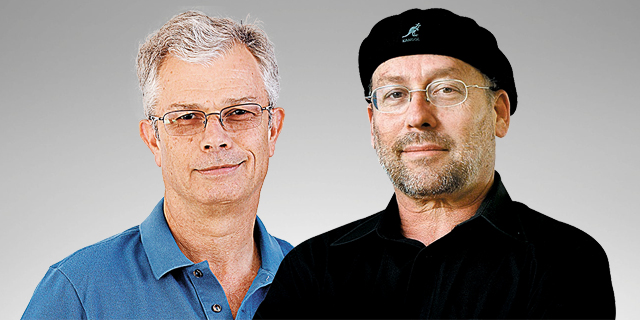 "Even if Intel ceases manufacturing, its factory in Israel will be the last to shut down," says former Intel executive
Bob Swan's statements to analysts prove that nothing is sacred anymore, not even the chip giant's independent production
Meir Orbach
|
10:28 27.07.2020
"Intel's production capacity has been harmed in recent years and I anticipate that it will move over some of its flagship products to be manufactured by TSMC," David (Dadi) Perlmutter, a former chief of product and vice president at Intel told Calcalist in an interview on Sunday. "It's a very dramatic statement, It's hard for me to say what will happen to the company's manufacturing, but TMCS does not currently have the capacity to fully replace Intel," he added. "I don't believe Intel will sell off parts of its manufacturing network, but Intel is in a hole and it's not a small mishap, it's a problem that has been dragging on for years. If Intel isn't able to get out of the hole, it will transfer production to another company." Perlmutter, who was Intel's most senior Israeli executive and a candidate to manage the global company, poses a likely scenario in which Intel ceases production within a few years. "It mainly depends on the company's ability to deal with its malfunctions and it's not a simple thing. The question is whether its people will develop advanced production technology in the next decade that will allow them to keep their factories. Intel will have a hard time maintaining its lead without production. Production was for many years the company's main advantage, which enabled it to move forward. Once production stops working, Intel loses its advantage."
Bob Swan's statement about the company's willingness to switch to using other companies' manufacturing plants is an admission by the company that the huge advantage Intel had enjoyed in the past has disappeared. In the call he made with analysts following the publication of the company's performance report, Swan said that Intel is considering the possibility that some of the production of its future technologies will take place in other production plants and not its own, either as complementary production or in its place.
The big problem and the big threat to Israel are what will happen if Intel tries it and finds that external production is preferable. In his bold statement, Swan proved that nothing is sacred. If until now Intel's production was considered untouchable, then from now on it is on the table for discussion.