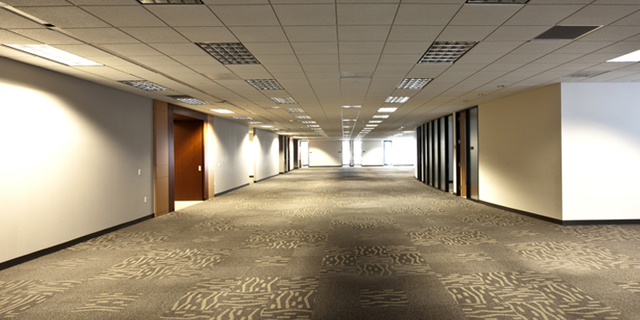 S&P Maalot study says Covid-19 will devalue Israel's office space by 10%
An ongoing recession, an excess supply of office space, and a tech sector slowdown, combined with shifting to WFH is hurting the office real-estate sector
Hezi Sternlicht
|
11:39 27.07.2020
The shared workspace model, such as that operated by WeWork, suffered a severe blow during the coronavirus (Covid-19) crisis according to a survey of the office real-estate sector in Israel and around the world by rating agency Standard & Poor's Maalot, part of S&P Global Ratings. "We identify immediate exposure of real estate companies to open workspaces, which have suffered a severe blow," said analysts Hila Perlmutter and Gil Avrahami in their review. According to them, however, the effect of the shared workspaces companies on the office real estate industry as a whole is negligible, since they are responsible, according to S&P Maalot, for only 5% of the total space and total rental income.
plans to forego using offices altogether
. Check Point CEO Gil Shwed also recently stated his
plans to reduce his company's office space
. Another sector that suffered a blow is the parking lot industry. In light of the pandemic and people's preference to work from home, S&P Maalot's study found that "parking lots experienced a significant drop in demand during April and May and we expect to see the same weakness in the upcoming months due to the second wave outbreak." The analysts added however that the operators were able to offset some of the losses by reducing maintenance costs and hold on to a relatively stable net operating income. Contrary to other estimates, S&P Maalot's analysts predict a smaller impact on NOI revenue in the near term and are more worried about the long-term consequences. "In examining the operational performance of the income-producing real estate companies operating in Israel, we receive indications of only moderate, if any, damage in the months since the outbreak of the crisis, and it is clear that collection rates are high, 100% -85%."