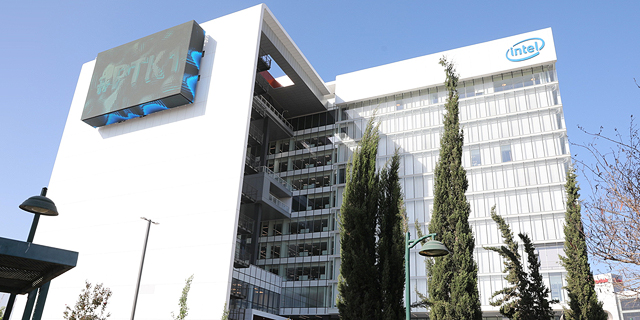 Why is Intel losing its edge and what has Microsoft Israel got up its sleeve?
CTech Daily Roundup: "Even if Intel ceases manufacturing, its factory in Israel will be the last to shut down," says former Intel executive
"Even if Intel ceases manufacturing, its factory in Israel will be the last to shut down," says former Intel executive. Bob Swan's statements to analysts prove that nothing is sacred anymore, not even the chip giant's independent production.
Read more
Microsoft Israel prepares for the launch of its cloud datacenter with string of appointments. "Cloud services are an engine of innovation and growth for the Israeli economy," says CEO Ronit Atad. Read more
DiplomaTech | With the pandemic behind it and V-shaped growth charts, China holds great promise for Israeli tech. Israel's economic attaché to Beijing urges companies to consult with her on regulation, before rushing into the lucrative market. Read more
Israelis must learn about Brazil to succeed in its agriculture sector, says CNA economy adviser. Pearl Cohen lawyer explains the ins and outs of doing agtech business in Brazil. Read more
Opinion | EU court ruling rendering Privacy Shield null has serious implications for Israeli companies. Earlier this month, Europe's highest court declared the EU-U.S. Privacy Shield framework—meant to help companies comply with data protection requirements—to be invalid as a mechanism for transferring personal data from Europe to the U.S. Read more
Foodtech startup SavorEat raises $3 million from Israeli investment houses. The company employs a 3D printing robot to prepare plant-based steaks with the characteristics of real meat. Read more
Analysis | Outsourcing chip production means Intel is losing its edge. Intel led the chip industry for decades thanks to its self-reliance in terms of both design and manufacturing but any shift in this balance could mean a blow it might not recover from. Read more
Quarantine for incoming Israelis from safe countries to be cut to five days, if and when skies open. Israelis are currently unwelcome in many countries, including Cyprus and Greece, due to the recent dramatic rise in new coronavirus infections. Read more
Israeli video startup Minute.ly enters new partnership with Infront. The joint venture aims to take Minute.ly's technology to Infront's clients in Europe and the U.S.
Read more
S&P Maalot study says Covid-19 will devalue Israel's office space by 10%. An ongoing recession, an excess supply of office space, and a tech sector slowdown, combined with shifting to WFH is hurting the office real-estate sector. Read more
Appointments | Eli Gorovici, Trigo, chief business officer. Tel Aviv-based shopping automation startup Trigo has appointed former Johnson Controls executive Eli Gorovici as chief business officer. Read more