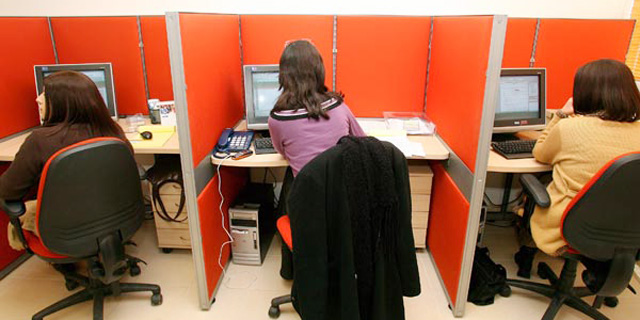 Israeli tech sector saw a 52% rise in the number of Haredi Jews employees since 2014, report shows
A new report published by umbrella organization IATI and Haredi nonprofit KamaTech indicates there are still significant gaps in pay and integration rates between Haredi and non-Haredi workers in tech
Hagar Ravet
|
13:41 28.07.2020
The number of ultra-Orthodox (Haredi) Jews working in the Israeli tech sector grew by 52% between 2014 and 2018, according to a new report released Tuesday. The report was published by Israel Advanced Technology Industries (IATI), an umbrella organization of the tech and life science industries in Israel, and KamaTech, a nonprofit organization working to integrate Israel's ultra-Orthodox population into its technology industry.
According to data from Israeli government investment arm the Israel Innovation Authority (IIA), since it launched a special program for young companies, 100 startups founded by Haredi entrepreneurs applied and 33 received a grant, while, among the general population, around 42% of applications are approved for a grant. According to IIA, 5%-9% of the applications it receives now come from ultra-Orthodox entrepreneurs.
IATI and KamaTech's report was presented to Israeli President Reuven Rivlin in a meeting at his residence Tuesday. "This report indicates tech is the optimal sector for integrating the Haredi population into the Israeli workforce, as it is a group focused on education and learning and is highly committed and dedicated," Rivlin said in a statement. "There are no magic solutions when it comes to training," Rivlin added, "and it is crucial to make sure that Haredi candidates do not fall short in skills compared to their peers in the general population." According to Rivlin, the integration of the Haredi population into the general workforce is in the direct interest of the state of Israel, whose continued prosperity depends upon it.