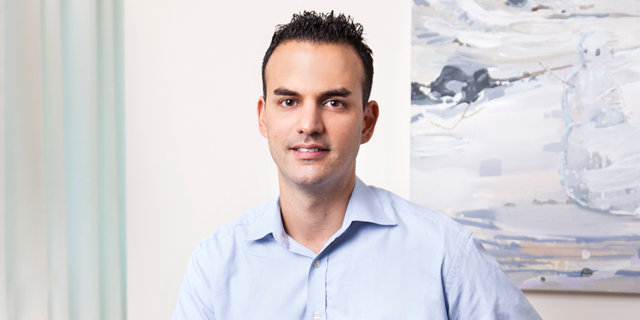 Viola invested $14 million in Candis without ever meeting in person
Viola Ventures partner Omry Ben-David agreed to invest in a company relying only on Zoom calls due to Covid-19
James Spiro
|
15:00 30.07.2020
CANDIS, a platform for automated accounting and payment processes, recently raised 12 million euros ($14 million) in series B funding led by Israel-based Viola Ventures and Rabo Frontier Ventures, the investment arm of Rabobank. While Covid-19 has forced the industry to carry out deals— sometimes amounting to tens or hundreds of millions of dollars— remotely, this is the first time Viola invested in the company without ever meeting its management face-to-face, in a process it's calling a "New Operational Model."
CANDIS plans to use the raised capital to continue the development of its machine learning technology and focus on expansion into European markets. The company never met anyone from Viola in person, and instead secured the funding entirely on Zoom meetings.
The investment in CANDIS also marks the first time that Viola Ventures has invested in a European company. "They're based in Berlin, and the idea here is to expand into what we see as the very lucrative opportunity in Central Europe, in terms of a whole ocean of new services and products which are pretty normal in the U.S. and maybe the U.K. but not Europe," Ben-David explains. "You need to have a DNA that is local, that knows the market best, and knows how to operate in the market."
Founded in 2015 by Christopher Becker and Christian Ritosek, CANDIS' series A round was in 2018 and the company has since grown by more than 500%. CANDIS' software can automate more than 80% of all classic accounting processes and facilitates collaborations with tax firms across Europe. It does this by automating manual bookkeeping, accounting processes and B2B payments for mid-market companies with machine learning.
"Our machine-learning based technology disrupts a whole industry, in which the majority of tasks are still very manual," says Christian Ritosek, co-founder and managing director of CANDIS in a statement. "The pattern recognition engine automates accounting workflows and empowers companies with real-time data and insights to make better financial decisions." Viola Ventures is the early-stage arm of Viola, Israel's tech-focused investment group. It was founded in 2000 and has backed unicorns such as Payoneer, ironSource, and Lightricks.