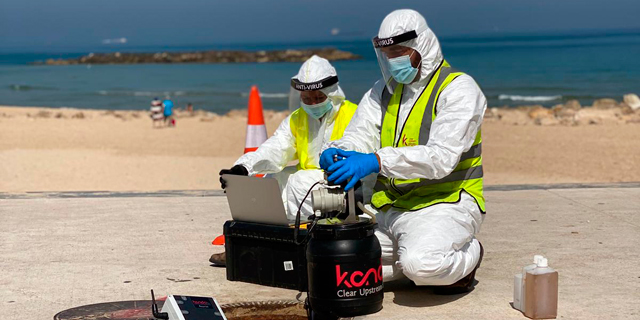 Israeli scientists work with Kando to pinpoint Covid-19 outbreaks in the sewers
In a new surveillance pilot project, results can help warn authorities about potential outbreaks and prevent lockdowns
James Spiro
|
16:08 30.07.2020
Water management technology company Kando Environmental Services Ltd. and researchers from leading Israeli institutions have announced initial findings of a pilot program designed to spot coronavirus (Covid-19) outbreaks in the city of Ashkelon, Israel. By analyzing the wastewater of the 150,000 residents, they demonstrated that Covid-19 hotspots could be detected down to specific streets and neighborhoods.
Ashkelon was chosen as the pilot city due to its relatively low numbers of Covid-19 cases - not including the dedicated 'coronavirus hotels' housing infected patients. However, researchers soon discovered that there were significant remnants of Covid-19 in the city's wastewater, suggesting an outbreak is on the horizon.
"Monitoring our sewers is like taking a 'blood test' of a city," said Ari Goldfarb, CEO of Kando. "The successful initial results of this pilot study demonstrate that our sophisticated wastewater monitoring systems can help detect new outbreaks and determine exactly where and how serious they are. Along with our distinguished partners at Ben Gurion University and the Technion - Israel Institute of Technology, we've demonstrated that we can offer actionable insights to authorities, alerting them to outbreaks even before residents are symptomatic.