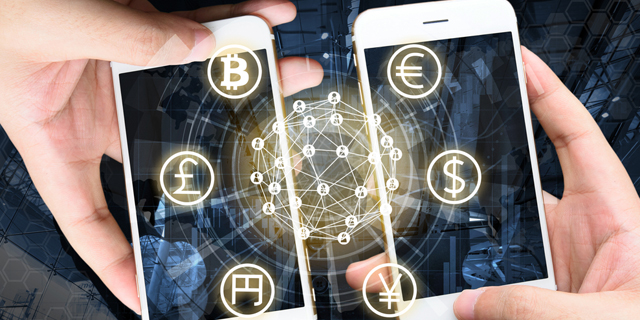 Record year for Israeli FinTech: funds raised doubled to $1.8B
As its share of global investment tripled, Israel ranked fifth in terms of global FinTech investments; behind China, the US, the UK and India
Yair Fonarov, Start-Up Nation Central, a CTech partner
|
11:51 02.08.2020
After 2019, Israeli FinTech capabilities do not need further global introduction. The growth experienced in recent years has positioned Israel among the world's top FinTech hubs. In 2019, Israel was ranked fifth in terms of global investments; behind China, the US, the UK and India.
With six mega funding rounds of over $100 million in 2019 (compared to only three since 2014), Israel's FinTech sector raised $1.8 billion in equity in 2019. This was an increase of over 100% since 2018 and represents 5.1% of the world's total venture investments in FinTech, compared to 1.7% recorded in 2018.
The new record of equity raised in 2019 reflects the success of the sector in recent years, and is partially thanks to the growing interest of global corporations, which increased their presence and investment in Israel. One recent example is MasterCard's announcement that it is going to open a cyber and FinTech innovation lab in Be'er Sheva.
The coronavirus crisis might push certain FinTech solutions forward
The COVID-19 crisis came on the heels of this phenomenal success, which begs the question: Will COVID-19 impact global interest in Israel?
In the short term, foreign investors and organizations might stay away due to the COVID-19 pandemic and its financial implications. Nevertheless, as the pandemic pushes forward the process of global digital transformation, certain types of FinTech solutions that Israel specializes in may see growing demand – artificial intelligence (AI) and Anti-fraud in particular.
Despite the challenging economic environment, its key characteristics still make Israeli FinTech attractive to foreign organizations looking for innovation. Here are three reasons why:
To read the full story, visit Start-Up Nation Central's blog.
Yair Fonarov is a FinTech Analyst, atStart-up Nation Central