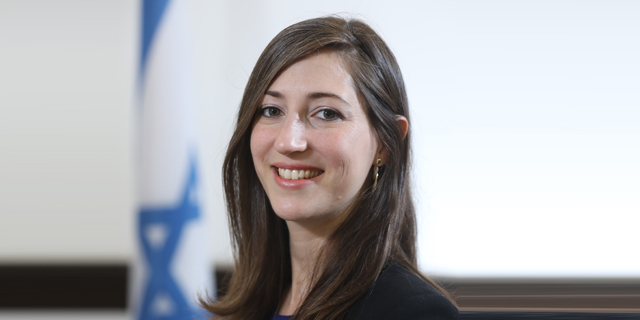 DiplomaTech
Trade attaché to Shenzhen urges Israeli tech companies to be part of China's own Silicon Valley
"Israel has an image of an innovation nation, but you still need to know how to utilize that and translate it into actual partnerships," says Shirly Coifman
Allon Sinai
|
15:55 02.08.2020
Everyone has heard of California's Silicon Valley. The city of Shenzhen in China's Guangdong Province may not be as much of a household name, but what is often referred to as China's Silicon Valley could well present Israeli startups and companies just as many opportunities as the home of Apple, Facebook and Google in the southern San Francisco Bay Area, believes Shirly Coifman, head of Israel's Economic and Trade Mission to South China based in Guangzhou.
The economic mission in Guangzhou, the capital of Guangdong, helped facilitate almost $30 million worth of deals between Israeli and Chinese companies in 2019. Around half of the deals were in the ICT (information and communication technologies) sector, and that doesn't include instances Coifman was not informed of, despite having made the initial connection. According to Coifman, the mission isn't even aware of half of the deals it helped arrange, as Chinese companies often do all they can to keep them secret even from the mission.
"Guangdong is the province with the highest GDP in China and the most important province for the Chinese economy. Guangzhou is the capital of the province, but most of the financial activity takes place in Shenzhen," Coifman told CTech. "The most important tech companies in China are based out of Shenzhen, including Tencent, whose subsidiaries include WeChat, and which has a market cap of over $600 billion. Huawei, the largest mobile phone manufacturer in the world, is also based in Shenzhen, as are other giants like VIVO, OnePlus and Oppo. We are in contact with all these companies and are working with them to promote partnerships with Israeli companies. Many of these companies began doing business in Israel thanks to the initial contact made by the mission."
Coifman, which has been in Guangzhou since the start of 2018, spent much of 2020 in Israel due to the coronavirus pandemic, leaving China for the New Year holiday at the beginning of February, and only returning at the end of June. Coifman and her family were quarantined in Hong Kong, where they were required to wear tracking bracelets, and after testing negative for Covid-19 were allowed to cross into Shenzhen and then return to their home in Guangzhou.
Shenzhen is also home to the likes of Mindray, a massive medical device company, Midea, a mammoth electrical appliance manufacturer and insurance group Ping An, ranked 29th in the 2019 edition of the Fortune Global 500 based on its 2018 annual revenue of $163.6 billion and profits of $16.2 billion.
"I don't think Israeli companies are familiar enough with what is happening here. They have of course heard of the tech giants, but I don't think they truly understand the level of activity here," said Coifman. "They don't understand what opportunities they have here, but also the investment they require to enter this market. As far as tech goes, Israeli startups and companies are a perfect match for the market in southern China. In many instances, the Israeli solutions are exactly what they are looking for here.
"We also do scouting for Chinese companies. We often find them perfect matches for their needs, but the deals end up falling through due to cultural differences and the language barrier. It is really worthwhile investing in a local representative that speaks Chinese and in translating promotional material into Chinese. That makes all the difference. I often see that deals fall through or get delayed on tiny issues that could have easily been avoided."
Coifman also urges Israeli companies to be patient when approaching the Chinese market.
"Negotiations with Chinese companies take a long time. From my experience, it takes between a year-and-a-half and two years, and can also take up to four years," she explained. "Even though they might be really impressed with the technology and are interested in moving forward, it still takes a long time. This is a place where it is our job as a mission to stay in contact with our network and make sure that the Israeli companies also know where things stand. But I always tell the Israeli companies that this investment is worthwhile. Just consider what it would mean if Huawei, Oppo or VIVO were to implement Israeli tech in their machines."
Coifman said that as Israel's economic counsel she receives a lot of respect in China and that helps open doors to senior executives.
"Israel has a really good image. An image of an innovation nation. That really helps, but you still need to know how to utilize that and translate it into actual partnerships," Coifman added. "This results in numerous Chinese companies showing interest in the Israeli market and part of our job is also helping the Israeli companies prioritize who they should meet with as they don't have time to meet everyone. It is overwhelming so we can help there and we also help with putting them in touch with the right contacts in the companies."
Coifman noted that the adjustment to the new normal and the move to an online world has given a major boost to cloud technology, 5G, AR and VR, all technologies that Israeli companies have expertise in. All of this technological development is also taking place in Guangdong, making it a market few Israeli companies should overlook.
"The south is regarded by the Chinese as their most strategic area, not just because it has the highest GDP, but also because of its Greater Bay Area plan which is always in the headlines here in China," said Coifman. "It is part of the bigger One Belt One Road global infrastructure development strategy adopted by the Chinese government. The Greater Bay Area plan is to connect the Guangdong province with Hong Kong and Macau so that the industrial and tech south of China will benefit from the investment and money available in Hong Kong and Macau. They are trying to create a cluster similar to the San Francisco Bay Area. That is why a lot of money is being invested in this region and why it is so strategically important."