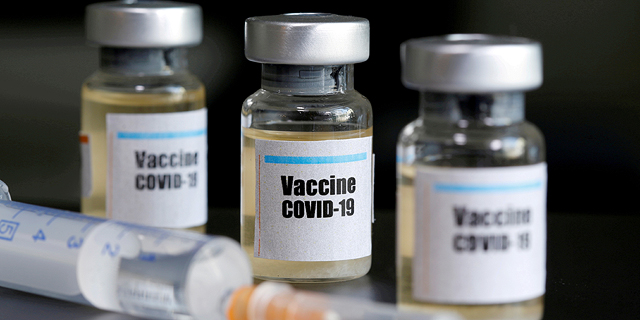 Place your bets: Which company will reach a Covid-19 vaccine first?
Moderna may be creating all the buzz, but it is the youngest and least experienced of the contestants, playing an all or nothing game
Sophie Shulman
|
18:53 02.08.2020
The global vaccine market has never been hotter. It is a sector that pharmaceutical companies have historically tried to avoid in favor of the drug market, both because their development takes a long time and the side effects can be severe and because vaccines that become a public product, given to everyone, do not guarantee high profits as drugs do. Covid-19, however, has changed all that and today no fewer than 160 companies are working hard to reach the 'Holy Grail.' So far only five have reached advanced clinical trials and seek to introduce a vaccine as early as the end of the year, or early 2021. Cambridge-based Moderna is creating most of the buzz, but it is the youngest and most inexperienced among its competitors playing an all or nothing game. Even though Moderna was the first to enter the final stages of trials, there is no certainty it will be the one to deliver the goods. It is up against Pfizer, AstraZeneca, and Johnson & Johnson, three veteran and powerful players with years of experience in developing and mass-producing drugs and vaccines. The fifth contestant, also with a product on the horizon is China's Sinovac, which like Moderna in the case of the U.S., is receiving major funding from the government.
Judging by the stock market, Moderna is the smart wager, its stock having already quadrupled since the start of the year. Its impressive performance made everyone forget that at the end of the day, it is a young and inexperienced Biomed company compared to the others on the list, and though it develops interesting and promising vaccines, in its ten years of operation, none have been approved yet. Some of the solutions it has invested heavily in have even failed miserably.
Up until the Covid-19 outbreak, there were many question marks surrounding Moderna's ability to realize its vast potential, especially in the field of cancer vaccines, which had led to it becoming the largest biotech IPO in history, with a valuation of $7.5 billion. Moreover, Moderna's share value was based entirely on expectations that it would be able to develop the vaccine and expectations for how such a product would influence the company's results, which to date has not recorded any revenue. Although its vaccine, if successful, will be more expensive than that of its competitors—$60 for the two required doses compared to $40-20 for one dose offered by the others, the company's current value of $30 billion already embodies these figures.