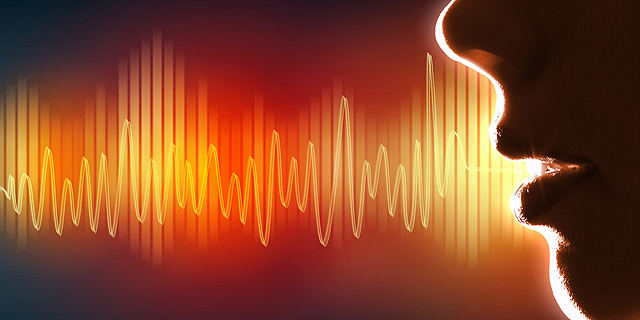 Opinion
How voice-activated services can revolutionize the workplace
The past few months have advanced the way we work a decade into the future and voice assistants, from Amazon's Alexa to Microsoft's Cortana, are stepping in to help employers keep their workers in sync while minimizing potentially infectious physical contact
Galit Galperin
|
08:29 03.08.2020
It is now four months since the world as we knew it changed and the nature of work changed with it. Work in the coronavirus (Covid-19) era got a technological boost that could otherwise have taken five or maybe even 10 years. All of a sudden, everyone knows all about Zoom, Microsoft Teams, and Google Meet, everyone is chatting on Slack, and the workday, once so structured, now spans throughout our waking hours. Work has turned from synchronous to asynchronous and many refuse to ever go back to the nine-to-five lifestyle. On a global scale, it is evident that something has changed and will never be the same. Whether it is due to the real threat of infection and the need for social distancing or the increased productivity of working from home, it seems the new normal is likely to be both better and hybrid. As it is clear that not all social needs can be fulfilled through screens and that the burnout rate is higher when there is no distinction between our work and our personal life, it appears the right path will likely be somewhere in the middle between how things are now and how they once were. This may mean we will spend a day or two each week at the office and the rest working from home.
Logitech announced
it will integrate Alexa for Business in its Logitech Room Solutions for Zoom Rooms, so that its hardware can communicate with Amazon's assistant. Also in July, Zoom Video Communications Inc. announced
Zoom for Home
, a new line of hardware devices designed specifically for people working remotely to communicate with peers working from the office. Zoom has yet to integrate its devices with any of the existing voice-activated virtual assistants and it will be interesting to see which one it eventually picks or whether it plans to develop an assistant of its own. Microsoft also integrated its virtual assistant, Cortana, into its Microsoft Teams app, with the clear goal of increasing efficiency through voice-activated searches and the set-up of meetings. Microsoft has a clear advantage here, as its service suite is already in use by many businesses and large companies, which would make it relatively easy for it to get companies to adopt its voice services for office management. Covid-19 has exposed the technological inadequacies of many large companies and this is especially prevalent in companies that have large service centers and are now forced to work remotely, requiring great resources to remain in sync. These companies are turning more and more to cloud services that would allow them to use artificial intelligence tools. These changes would also let companies integrate voice-activated services both as an internal communication tool and as a tool servicing external clients, which could save companies time and money.
One example of this is telecommunications company Verizon Enterprise Solutions Inc., which recently signed a deal to use Google's AI tools for its contact centers.
The potential for the integration of voice-activated services in the office is huge but it will clearly start with simple tasks that will help limit physical encounters before becoming a personal assistant that can make any employee more productive.
The adoption of virtual assistants for use at home during the coronavirus crisis grew exponentially which makes its adoption for businesses even more attractive as it requires no employee training or cognitive effort. So, don't be surprised if your company's next hires are called Siri, Cortana, or Alexa.
Gallit Galperin is product executive, a lecturer at IDC Herzliya college, and author of voicey.co.il - the Hebrew source for voice enabled product news