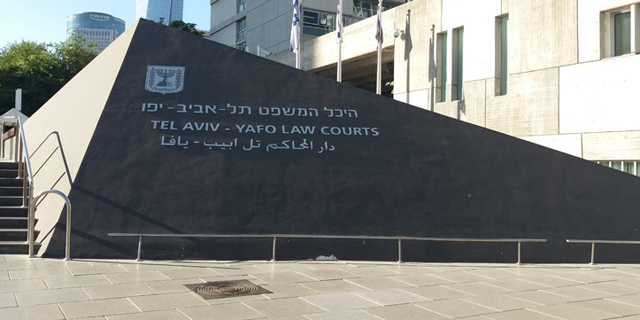 Lawsuit claims Harman dodged millions of dollars in payments after 2016 TowerSec acquisition
Sellers' representative says Harman misled customers by marketing an architectural solution that they knew lacked substance
Hagar Ravet
|
18:20 05.08.2020
Four years after being acquired by Harman International Industries, one of the shareholders of Israel-based automotive cybersecurity company TowerSec Inc. is suing the buyer claiming it violated the acquisition agreement. In a claim filed to the Tel Aviv District Court on Wednesday, Oded Weiss, a former shareholder of TowerSec who is representing the sellers, claims that Harman evaded paying the second part of the acquisition agreement, which was contingent on achieving specified goals. The claim estimates the amount owed at NIS 34 million (approximately $10 million). Harman, a developer of autonomous vehicle solutions, acquired TowerSec in 2016 in a $75 million deal. TowerSec developed a firewall-like system to protect the vehicles' internal network and prevent external breach attempts. According to the court filings, the acquisition agreement was made up of two parts: an initial payment of $45 million which was paid, and a second payment, contingent on sales of the company's solutions to providers—which could have reached a sum of $30 million—that wasn't paid despite having met the stipulated goals.
infamous malfunction
in Harman's product, in which cyber experts had managed to remotely take control of a Chrysler-made Jeep, via its entertainment system that resulted in a recall of 1.4 million Jeep, Chrysler, Dodge and Ram vehicles. The hackers were able to change the Cherokee's speed and control the brakes, radio, windshield wipers and transmission. One of the interesting claims in the lawsuit touched on Harman's method of coping with the malfunction. The lawsuit states that in light of its customers' demands, Harman announced it had developed a cyber protection system dubbed the "5+1 Architectural model." However, the claim stated that "in truth, it was an impossible solution, which in internal meetings as well as in meetings with the sellers (following the acquisition) was mockingly called 'marketecture,' meaning customers were marketed an architectural solution even though in practice this solution had no real substance, and Herman's developers even warned of a significant gap between the promises made to customers and the company's available architectural model." Harman tested TowerSec's capabilities, it was claimed, in order to try to "provide substance to the architecture it had marketed." In the acquisition agreement, Harman committed to provide semi-annual reports to the sellers detailing its sales returns. Henceforth, the lawsuit details long-standing attempts by Harman and its executives to evade sending the reports and therefore avoid making payments. It was claimed that only a single payment of $2 million was transferred, even though "according to media reports" the system was sold to other manufacturers, including Daimler, Fiat, and Ford. The plaintiff is asking the court to order the company to transfer the sales accounts and pay the sellers according to the returns, which the plaintiff estimates to be worth at least $8 million. Harman Israel declined to reply to Calcalist's request for comment.