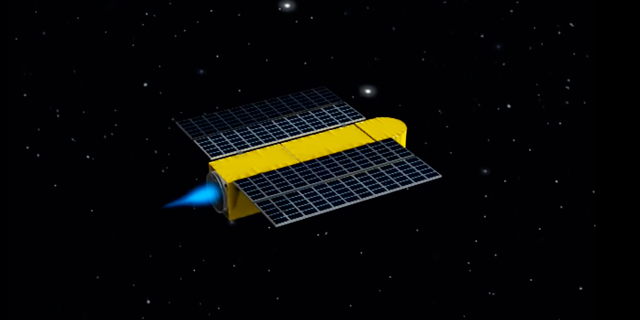 Who is opening a center for mini spy satellites and why does Japan's largest bank need Israeli AI?
CTech Daily Roundup: After Google, Facebook, and Twitter, Intel to allow employees to work from home until June 2021
After Google, Facebook, and Twitter, Intel to allow employees to work from home until June 2021. 90% of Intel's 13,700 employees in Israel are currently working from home. The company will also offer reimbursements for office supplies and child care expenses.
Read more
Prytek invests $12 million in trade analysis platform TipRanks. Seven years after Yair Sarousi first installed TipRank's solution in Bank Hapoalim, he returned as Prytek's chairman to buy a big chunk of it. Read more
Rafael to open Tel Aviv space center for mini spy satellite development. Lite-Sats, which are set to weigh less than an average human, are seen as a partial substitute for Intelligence-gathering UAVs. Read more
Israel's Bank Leumi leads $150 million round in medtech fund ALIVE as an anchor investor. ALIVE will focus on mature companies in the fields of medical technology, medical equipment, and telemedicine and intends to lead 10-15 rounds of between $10 million and $30 million, within the next four years. Read more
Israeli AI tech to assist Japan's largest bank uncover promising Asian startups. The joint $80 million venture between MUFG Bank and Liquidity Capital will target health care, education and e-commerce startups, screening companies' bank accounts, accounting data, and other information with AI. Read more
Tech entrepreneur Moshe Hogeg pivots to the energy sector. In a rare move, the blockchain mogul invested $8 million in Tshuva's Delek Group. Read more
Tel Aviv judge says class-action suit against Facebook can proceed. Social media company's distinction between paying users and non-paying consumer is not grounds for dismissal, judge rules. Read more
Opinion | Impede the motion of data—and you impede innovation. Why that is, and what to do about it. Read more
Analysis | Follow the likes: How social media giants affect marketing. TikTok might be the latest app to attract young people, but its fate is just as unpredictable as that of its predecessors.
Read more
Opinion | Israeli startups are leaving money on the table. Nearly three-quarters of Israeli companies' marketing budgets are targeted at the U.S., even though operating in diverse geographical locations would mean better stability, should one market slow down due to a crisis or local unrest.
Read more