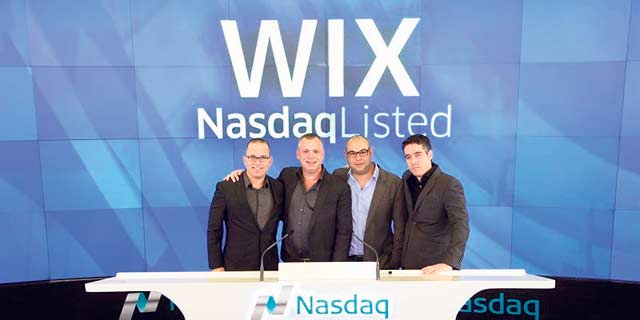 After strong Q2, Wix to raise $500 million in convertible senior notes
The company has not made any significant acquisitions to date and may soon be planning a move that will require that cash
Sophie Shulman
|
19:48 10.08.2020
Nasdaq-listed website building company Wix.com Ltd. is taking advantage of its Covid-19 era blossoming to raise some easy money. The Israel-based company is embarking on a major $500 million financing round in convertible senior notes in a private offering.
The final terms of the conversion have yet to be determined and the company is opening the door to increasing the amount by an additional $75 million to cover over-allotments.
Wix has raised money this way in the past and currently has close to $1 billion in cash sitting in its coffers. The company has not made any significant acquisitions to date and may soon be planning a move that will require that cash. Wix's shares have tripled in price since last March's downturn, so this acquisition currency is also at its disposal. Wix is currently being traded at a market value of $15.7 billion.
A convertible note is a security that consists of a bond and an option for a share. It is a capital-raising tool that is favored by technology companies because most of the time the debt carries zero interest and there is no dilution of existing investors shares as long as no conversion takes place. The conversion is usually determined according to a certain threshold in the share price and at a predetermined conversion rate.
Last week, Wix released its second-quarter financial results that indicated an accelerated growth rate, accompanied by inflated losses. The company's revenues totaled $236.1 million, an increase of 9% compared to the previous quarter and an increase of 27% compared to the corresponding quarter in 2019. The company added 346,000 paying subscribers, an increase of 17%, with the total reaching five million.
The number of registered subscribers increased by a similar rate and now stands at 182 million. Accelerated growth was achieved through a massive increase in marketing and sales expenses that swelled by 70% to reach $120 million. This led to Wix's operating loss increasing from $14 million in the corresponding quarter to $53.7 million in the second quarter of 2020. In the previous quarter, Wix recorded an operating loss of $38 million.