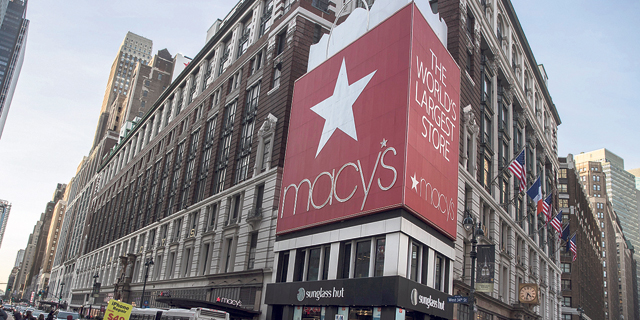 Who raised $40 million and are brick and mortar shops about to disappear?
CTech Daily Roundup: Israel is in a great position to capitalize on the rapid rise of medtech, says veteran investor
Israel is in a great position to capitalize on the rapid rise of medtech, says veteran investor. Sanara Ventures' Assaf Barnea says knowledge-sharing and precisely defining a product are the keys to success as the world opens up to a surge of innovation in the life science sector. Read more
Insight Partners leads $40 million series B in network safety company Perimeter 81. The company completed three financing rounds in eight months to support its rapid growth. Read more
Hatzerim-based Picodya raises $10 million for rapid diagnostics innovation. Picodya develops an in vitro diagnostics (IVD) platform named B-Matrix and is valued at between $80 and $100 million. Read more
Brick and mortar shops are here to stay, says CEO of retail analytics company Trax. Joel Bar-El, co-founder and CEO of Trax believes the changes to our shopping habits, brought about by Covid-19, are just temporary. Read more
Israel-based PulseNmore offers at-home ultrasounds amid Covid-19 concerns. At-home ultrasounds can be a safe option for pregnant women while reducing hospital visits for overworked physicians. Read more
Israel Innovation Authority launches a new fund to develop human capital in tech. IIA CEO says Covid-19 employment crisis is an opportunity to train qualified personnel for work in the tech sector. Read more
FamilyBiz wants to be the 'Spotify' of financial tools. Through its shared app, families can manage their finances and set budgets during difficult periods. Read more
Opinion | Companies must reassess IP risks in Covid-19 era. While companies consider how to bring employees back into offices, having some employees working from home may continue for some time. Read more
Appointments | Shani Gross-Eliyahu | OCON, chief technology officer. Israel-based femtech company OCON has appointed biotech industry veteran Shani Gross-Eliyahu as chief technology officer. Read more
5 strategies to help small businesses to adjust to the new normal of the Covid-19 era. Many small businesses are suffering from the economic or even the social impacts of the coronavirus crisis and adjusting business models and strategies to accommodate the new reality could be the key to survival.
Read more
Post-Covid, DAG Wireless plans 4G and 5G infrastructure for air travel. The new aerial broadband network will help passengers and airlines once the skies open up again. Read more