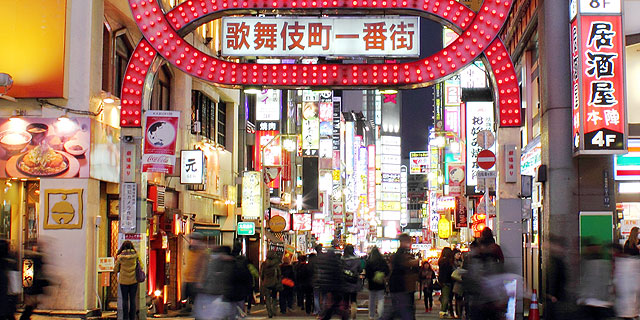 Who raised $200 million and which company is making it big in Japan?
CTech Daily Roundup: Sales conversation analytics company Gong raises $200 million at a $2.2 billion valuation
Sales conversation analytics company Gong raises $200 million at a $2.2 billion valuation. The mega-round, led by New York-based hedge fund Coatue Management, comes less than a year after Gong's $65 million round in December.
Read more
Big in Japan: Israel's Binah.ai has partnered with four Japanese companies. The four companies operate in the healthcare, insurance, and network infrastructure industries. Read more
Adaptive Shield emerges from stealth with $4 million seed round. The startup developed a solution to automate complete control of the security of SaaS applications, like Zoom, Salesforce and Office 365, configuring those apps to prevent cyber attacks, data exfiltration and other risks. Read more
Zebra Medical Vision partners with Canon Medical Systems USA. The automated imaging analysis technology can help clinicians provide faster and more accurate diagnoses.
Read more
EyeControl raises $7.5 million for its AI-powered communication solution for ventilated patients. Israeli company also received $2.5 million from the Enhanced European Innovation Council's Covid-19 pilot program. Read more
National cyber agency scans the web, detects scores of exposed Israeli databases. The government body alerts owners and operators of databases if the private information they store is insufficiently protected. Read more
You can't sit and wait for life-science startups to come to you, you have to create them. CEO of VLX Ventures incubator says past 'nightmare' experiences convinced them to become more proactive and seek tech solutions at their source. Read more
Phishing attacks triple in Israel courtesy of Covid-19. A report by cyber protection company Kaspersky found nearly a million attempts to lure in unsuspecting users. Read more
Putting Israel back on lockdown would spell an economic disaster, says JVP founder in letter to politicians. Erel Margalit highlights plight of small businesses, calls on government to instead focus on economic recovery. Read more
K2View completes $28 million funding round to expand DevOps platform. Forestay Capital and Genesis Partners back the Israeli company that experienced a boom in the first half of 2020. Read more
Israel-based Neura deploys the first-ever Covid-19 predictive testing solution. The solution, named ViruScore, helps communities track their 'pandemic index score'. Read more
FIH takes Moshe Hogeg to court over failure to pay for Finney blockchain phone production. Despite the fanfare launch, only 10,000 units of the Finney were ever made, FIH says Hogeg owes it more than 20 million shekel. Read more
With Belarus' internet shutdown, Israeli companies cannot communicate with offshore employees. Local and international media has placed the blame for the connectivity crisis on the government attempting to dissuade protestors against the president. Read more
Appointment | Unit 8200 veterans accelerator gets new head in Yarden Abarbanel. Abarbanel replaces Mor Chen, who is leaving to take on a new role at Accel London in which she will focus on the fund's investments in Israel.
Read more