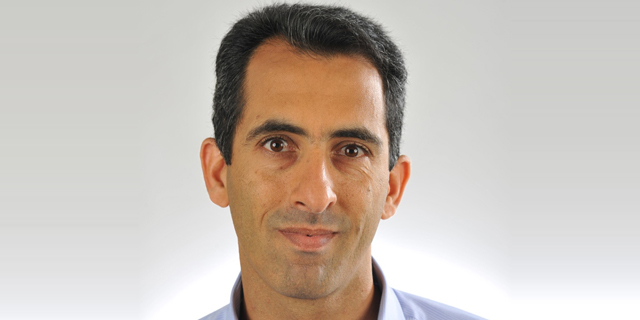 Tips
7 ways to foster innovation amid a crisis
We need to start thinking about the long term solutions to the challenges and restrictions brought about by Covid-19
Amit Baruch
|
11:32 16.08.2020
Recently, we have been hearing of more and more tech companies announcing that their employees will continue working from home until July 2021, while some, albeit a few, have announced that they have decided to work from home indefinitely.
There is no doubt that uncertainty, travel restrictions, health and economic concerns, and other factors affect our priorities at work. In a broad and long-term view, working from home negatively affects the ability to innovate and find solutions that resolve pain points within organizations. The word 'innovation' is no longer a cliché but a worldview that supports employees' abilities as they identify problematic processes that impair the ability to serve customers in the best way, bring them up, and offer solutions. This perception is based on the belief that most solutions are the result of informal communication—conversations in the company kitchen, small talk between employees in their offices, or even social gatherings like happy hours.
Working from home means that networking and communication is limited and ultimately impaired.
One of the major problems is that we do not know how long this particular crisis will last. If it were limited to a few months it would be easier to overcome. What we do know about this current crisis is that its effects are here to stay, even after it is officially declared over. So how do you foster innovation or new technological solutions within the organization when you have so many issues to overcome?
First we must ask: what are the benefits of innovation-dedicated efforts?
· Opportunity to step out of your daily work and rethink your team's processes
· Take a step back and remind yourself of the bigger picture
· Infuse a spirit of excitement and build relationships and trust among various teams
· Everyone is encouraged to participate and come up with ideas – there are no wrong answers
· Learn best practices and use them "on the go"
· Learn about innovation topics through different channels
So, why not continue like before, and just adapt to today's environment? If, until recently, we had physical hackathons, there is no reason not to hold them remotely. There are several well-known tools and applications to support organizations, whether it is to develop a product or to validate an existing one, like Citi does, by hosting an Innovation Week for thousands of employees. These tools are user friendly and enable everyone to join in. These "events" help employees "think outside the box" and remain open-minded regarding innovation and possible new solutions and technologies.
Here are some tips to help your company move forward even in a crisis:
· "Tasking" – choose groups within the company that will define challenges (both from inside and outside the organization). Each group will be in charge of teaching participants about various technological tools and help the group focus on issues within the organization that need solutions.
· Involve outsiders – hackathons involved people from both inside and outside the organization and there is no reason not to continue to involve outsiders - entrepreneurs, technology leaders, thought-provoking people - all of whom will provide a variety of tools and ideas for the participants.
· Diversity – different departments should always work together on innovation – each with their point of view, and there is no reason that it should be different remotely. When different departments work together, they also get to know other employees and not just those they are used to work with.
There are other activities that drive innovation culture that can be virtual and benefit the organization, such as:
· Hands-on activity – any activity that gives your employees a chance to be active. Think about regular video conferencing sessions: most employees will not participate – here is an opportunity to bring everyone on board.
· Innovation Panel with Technology and Innovation leaders, Startup Fireside Chats, Tech & Innovation Forum, or Workshop Series – webinars are an alternative to meetups, adding your team and other experts in your area will create a good vibe and stimulate conversation.
· 'Tech Talks' with our Innovation Labs experts – speak to your internal experts – always a good source for inspiration.
· Education – your technical experts always need and want to be updated with technology news - create a virtual training day for Innovation lab teams with external vendors.
During the first few months of the Covid-19 crisis, organizations needed to quickly find solutions to continue working. Now that we are living with new restrictions and regulations, we need to start thinking about the long term – and how innovation can help us tackle problems. The Israeli technology industry has always been strong and there is no reason to stop now – the startup nation does not want to be left behind.
Amit Baruch is Head of Citi Innovation Lab, Research and Development Center