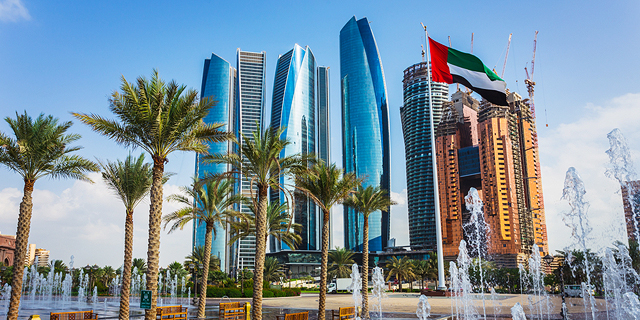 What in the world is 'Project Carpaccio' and which Israeli company is doing business in Abu Dhabi?
CTech Daily Roundup: Employee surveillance tools emerge as a serious side effect of Covid-19
Employee surveillance tools emerge as a serious side effect of Covid-19. Dystopian products that track workers' every move have become hot commodities for managers who had to transition to supervise remote teams. Read more
"The 5G world will create lots of opportunities for Israeli entrepreneurs." Samsung Catalyst Fund's Dede Goldschmidt praises Israelis for being able to identify opportunities and pivot accordingly.
Read more
Israeli-based Pluristem and Abu Dhabi Stem Cells Center sign deal to collaborate in development of cell therapies. Agreement comes just days after Israel and the United Arab Emirates (UAE) announce intention to fully normalize diplomatic relations. Read more
'Project Carpaccio' a success, declares meat-printing startup. MeaTech's next goal on the path to industrial-scale manufacturing is a child's portion-sized steak.
Read more
Israel-based Fintica extends R&D collaboration with Nikko Global Wrap after a successful trial. Fintica, a spinoff of Cortica, leverages next-generation AI to understand volatile market and steer investment decisions. Read more
Will the Tel Aviv Stock Exchange's dreams of unicorns backfire? The new TASE UP platform is meant to finally allow most Israelis to trade in local startups, but there are question marks abound.
Read more
The '5 Key Forces' shaping the future of organizations, according to CEO of freelance workforce tool Stoke Talent. Freelancing, Millennials, and Remote Working: everything shaping the future of organizations after Covid-19. Read more
Opinion | Predictive analytics takes center stage in the fight against Covid-19 and the critically ill. Clew Medical's Gal Salomon discusses Covid-19 and how the pandemic has revealed vulnerabilities in healthcare systems around the world. Read more
Irrigation giant Reinke partners with Israel's CropX to offer farmers precision solutions. Farmers who use Reinke's ReinCloud extended cloud app will be able to remotely run their irrigation system while managing CropX system data through the integrated platform.
Read more
First-ever AI-based autonomous traffic management platform unveiled in Phoenix, Arizona, thanks to Israeli-founded company. NoTraffic uses its AI to optimize traffic management systems and improve traffic flow in urban areas. Read more
Revolution, not evolution: CEO of Israeli telco Partner says his company is prepared for 5G. "As a forward-thinking company, we want to make sure we are ready to meet the demands of the future," said Isaac Benbensti.
Read more