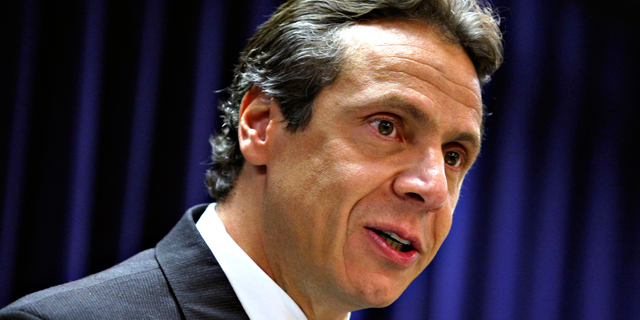 Double trouble for Teva as NY State files charges on same day as DOJ
Governor Andrew M. Cuomo announced that the New York State Department of Financial Services has initiated administrative proceedings against Teva in connection with the Opioid Crisis
Just hours after the U.S. Department of Justice
accused
Teva Pharmaceutical Industries Ltd. in a federal court of using kickbacks to boost sales of its multiple sclerosis drug Copaxone, matters went from bad to worse for the Israeli drugmaker when Governor Andrew M. Cuomo announced that the New York State Department of Financial Services (DFS) has filed charges and initiated administrative proceedings against Teva and its subsidiaries in connection with the Opioid Crisis
The DFS claim alleges that Teva and Allergan, which also faces charges, engaged in "fraudulent marketing and promotional campaigns that misrepresented the safety and efficacy of opioid drugs to expand the opioid market and to promote their drugs — perpetuating the Opioid Crisis and leading to a dramatic increase in insurance costs for New York consumers."
Teva claimed in response that: "These claims duplicate the claims that already appear in other lawsuits that are still ongoing. Teva continues to reject these claims and is focused on completing the national settlement draft with the attorney general that was announced this past October."
The hearing will be held at the office of the New York State Department of Financial Services, beginning on October 26, 2020.
According to the announcement from the Governor's office, Teva and its subsidiaries have been a prolific manufacturer of opioids in the U.S., manufacturing approximately 20% of the opioid products that flooded New York from 2006 to 2014. Teva manufactured both its own branded opioids as well as generic opioids through its Actavis subsidiaries. The DFS Statement of Charges alleges that, like other opioid manufacturers, Teva and Allergan each knowingly furthered false narratives to legitimize dangerously powerful opioid products as appropriate for a broad spectrum of pain. In particular, the companies' messaging greatly downplayed the drugs' long-known addictive nature and risks.
"New York will continue to aggressively investigate the bad actors that caused the opioid crisis - an American tragedy that has taken too many lives and caused irrevocable harm to communities in our state and across the country," Governor Cuomo said. "Everyone who has been affected by opioids deserves justice and we will make every effort to deliver it to them by pursuing the companies that defraud the public and holding them accountable to the fullest extent of the law."