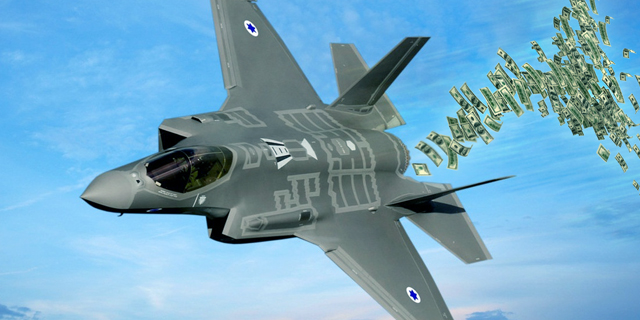 How did Israelis secretly build up the UAE's military capabilities and why is Teva in trouble?
CTech Daily Roundup: Report: Secret clause of Israel-UAE deal lifts U.S. embargo on sale of F-35s to the Gulf state
Report: Secret clause of Israel-UAE deal lifts U.S. embargo on sale of F-35s to the Gulf state. UAE ruler conditioned the peace deal on its ability to purchase advanced weapons system; Prime Minister's Office says Israel hasn't changed its policy.
Read more
Friendly adversaries: How Israelis secretly helped build up the UAE's military capabilities. Companies like Aeronautics and Logic, took part in the Gulf State's biggest defense projects all while keeping an extremely low profile. Read more
New York State is looking for Israeli startups to help it meet Covid-19 challenges. NY Smart City Innovation Partnership Program offers companies the chance to try out their tech in urban settings while receiving 50% of R&D costs. Read more
Israeli tourist agency seals exclusive deal with Emirati luxury hotel chain. The price for a five-day family package, which includes return flights from Tel Aviv to Abu Dhabi or Dubai, will stand at $1,389-$1,639 per person. Read more
Arieli Capital and Ramat Hanegev promote collaboration with UAE on desert agriculture. UAE representatives were the ones who sought out the initial contact with the Ramat Hanegev Innovation Center and several meetings have already taken place in Europe.
Read more
Teva stock plummets by double figures on back of U.S. government kickback lawsuit. The Department of Justice accuses Israeli drugmaker of using kickbacks to boost sales of its multiple sclerosis drug Copaxone, as well as causing the submission of false claims to Medicare. Read more
Double trouble for Teva as NY State files charges on same day as DOJ. Governor Andrew M. Cuomo announced that the New York State Department of Financial Services has initiated administrative proceedings against Teva in connection with the Opioid Crisis. Read more
U.S.-Israel Energy Center announces a new funding opportunity for infrastructure cybersecurity cooperation. Energy Cyber is one of the four areas highlighted by the energy center, as well as fossil fuels, energy storage, and energy-water nexus.
Read more
Israel's vCita has been selected to take part in Mastercard's Start Path global program. The developer of cloud-based solutions for SMBs joins 10 other startups from the fintech field.
Read more
Insights: Two years on, Bird reveals scope of Israel's love affair with electric scooters. Company's numbers find hundreds of thousands of Israelis are primarily using micro-mobility to bypass rush hour traffic jams. Read more
Analysis | Israel's education system fails the Covid-19 test. With just two weeks before the new school year, the Israeli Ministry of Education prides itself in its back to school outline, yet the plan is full of holes and will likely only widen the gap between stronger and weaker students.
Read more
Opinion | Tech is the new oil. Covid-19 emphasized how problematic dependency on global supply chains can be, but it is still too soon to mourn the death of globalization. Read more