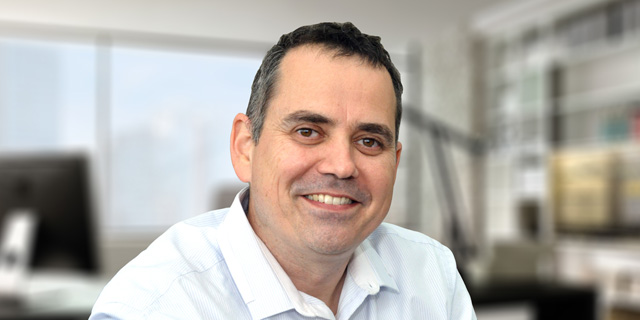 The impact of 5G will only be felt in three years, predicts Amdocs exec
Avishai Sharlin, president of the technology division at Nasdaq-listed billing company Amdocs, spoke Monday at Calcalist's online convention on 5G networks
Maayan Manela
|
08:19 19.08.2020
The world is constantly changing and becoming more digital and this process creates a lot of new needs that networks will need to accommodate, according to Avishai Sharlin, president of the technology division at Nasdaq-listed billing company Amdocs Inc.
Sharlin spoke Monday with Calcalist reporter Meir Orbach as part of Calcalist's online convention "Conference Call 5G—a New Age of Communication."
The network needs to be able to constantly adapt to changing needs and demands coming from various applications, Sharlin said. "That is why we need very smart and agile systems, capable of handling different types of demands, using various financial structures and supporting a variety of end equipment," he added.
According to Sharlin, the full impact of the 5G network will only be felt by consumers after 2023 and enterprise clients will be the first to enjoy it.
The difference will be significant, Sharlin said, because 5G will create capabilities that do not exist yet, like the ability to differentiate between different types of network traffic and prioritizing them. 5G provides the ability to create private enterprise networks, he said, making the option accessible to organizations of all sizes.
While the general public is not very enthusiastic about 5G's speed at the moment, its possible future applications will make it realize how essential it is, Sharlin said. "Like any revolution, it will take some time for people to grasp its magnitude and this will happen through its various applications," he said.
Say, for example, that you cannot go to a stadium to watch a sporting event because there is a global pandemic out there, Sharlin said. "With 5G you can be in a virtual stadium and enjoy the full experience in life-like quality and in real-time."