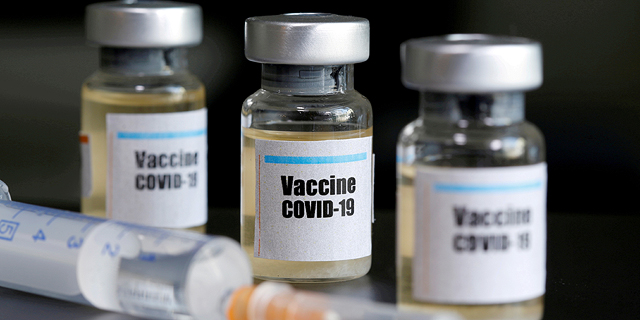 Elicio Therapeutics enters Covid-19 vaccine race, reports success in pre-clinical trials
Boston company partially owned by Clal Biotechnology Industries plans to advance to clinical trials in Q4
Sophie Shulman
|
14:39 19.08.2020
A new company has emerged in
the race for the Covid-19 vaccine
and it has an Israeli connection. Boston-based Elicio Therapeutics, which is partially owned (20%) by TASE-traded Clal Biotechnology Industries (CBI) published positive results in pre-clinical trials of its ELI-005 SARS-CoV-2 vaccine, driving the price of CBI stock up more than 20% on Wednesday. Elicio, which was born out of MIT, announced that it planned to begin clinical trials on humans in the fourth quarter of this year. In its filing to the TASE, CBI said Elicio was currently in talks with several large pharmaceutical companies and government agencies over collaborations in its ongoing experiments.
only five have reached advanced clinical trials
and aim to introduce a vaccine to market as early as the end of the year, or early 2021. Founded in 2014, Elicio Therapeutics has so far raised $48 million, $7 million of it from CBI, which is run by Ofer Gonen. It employs 20 people. Before the Covid-19 outbreak, it was focusing on developing a vaccine against Malaria, receiving funding from the Melinda and Bill Gates Foundation, as well as a vaccine for cancer. It has yet to receive FDA approval for its products. CBI is an Israeli life sciences investment company controlled by Soviet-born businessman Len Blavatnik.