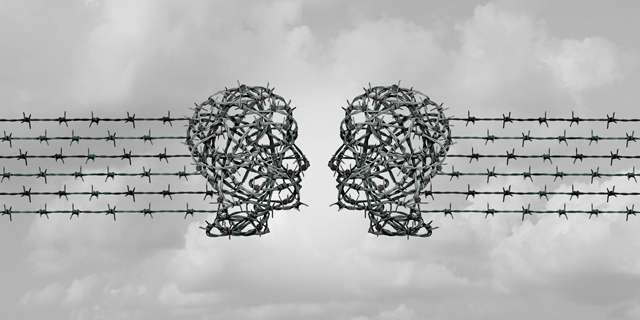 #HoloHoax: Researchers say Facebook and Twitter have a "conceptual blindspot" around Holocaust denial
Platforms like Facebook, Reddit, and Twitter take a variety of measures to stop anti-Semitic tropes from flooding our newsfeeds - but it's not enough
James Spiro
|
12:54 25.08.2020
While anti-Semitism has been prevalent on social media for many years, a new study by the Institute of Strategic Dialogue (ISD) has found cases where platforms like Facebook are 'actively promoting' Holocaust denial in their recommendation algorithms.
Its study, 'Hosting the Holohoax: A Snapshot of Holocaust Denial Across Social Media' addresses how certain words and phrases are used across major social media platforms like Facebook, Twitter, Reddit, and Youtube.
Facebook responded to the findings saying it does remove posts that violate its policies on hate speech, though Holocaust denial does not always meet the threshold.
"While we do not take down content simply for being untruthful, many posts that deny the Holocaust often violate our policies against hate speech and are removed," said a Facebook company spokesperson in a statement to CTech. "Striking the right balance between keeping people safe and allowing free speech is difficult and we know many people strongly disagree with our position."
The publication of the ISD study comes after increasing pressure has been put on social media companies to curb the anti-Semitism and other prejudices found on their platforms. The online campaign, Stop Hate For Profit, was a July 2020 event that set to boycott advertising on Facebook's platform in an attempt to pressure them to change some of their policies surrounding hate speech.
"It was known to us that Facebook and Twitter have somewhat of a conceptual blindspot around holocaust denial," concludes Guhl. "They treat it almost more like a form of disinformation and something they don't want to be the arbiter of truth about, rather than a contemporary expression of anti-Semitism." Earlier this year, CTech
examined a report
highlighting the rise of anti-Semitism on the latest platform, TikTok. Its author, Professor Gabriel Weimann from the Institute for Counter-Terrorism (ICT), described the prevalence of anti-Semitism as an "alarming growth of evil forces".
EDITOR'S NOTE: Following the publication of the story, Twitter responded the following:
"As outlined in the Twitter Rules, we do not tolerate targeted instances of hateful conduct, including making references to violent events or types of violence where protected categories were the primary victims, or attempts to deny or diminish such events. We also have a robust glorification of violence policy in place and take action against content that glorifies or praises the Holocaust. These policies also apply to content included in profile elements including banners, avatars and bios."