Israel's Bank Leumi negotiating collaboration with Emirati bank, reveals Leumi exec
"We, at Leumi, believe there is a golden opportunity for collaborations here and we intend to be an active party," said Shmulik Arbel
Meir Orbach
|
15:26 26.08.2020
Shmulik Arbel, head of the corporate and commercial division at Israel's Bank Leumi, dropped a bombshell Wednesday during Calcalist's online conference on the business potential the United Arab Emirates (UAE) presents for Israel. According to Arbel, Leumi, one of Israel's two largest banks, is already negotiating a collaboration agreement with an Emirati bank. "We, at Leumi, believe there is a golden opportunity for collaborations here and we intend to be an active party," Arbel said. Leumi believes it can help Israeli business clients set up activity in the UAE and Emirati entities launch operations in Israel, he said.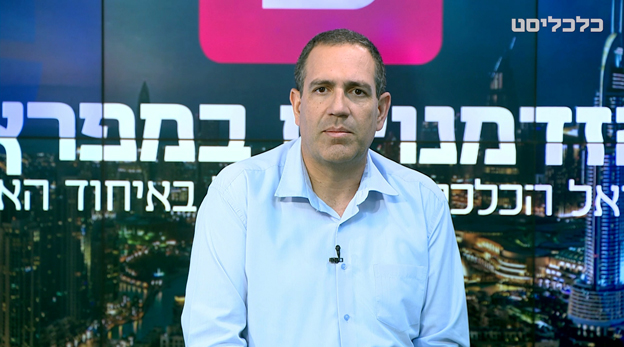 "To this end," he added, "we started negotiations over the past few days with one of the leading banks in Dubai, to form a partnership that would assist the clients of each of the banks." "There is no doubt," Arbel said, "that in light of the current crisis, the importance of normalizing the relationship between Israel and the UAE becomes even greater. Arbel views
the agreement
, announced earlier this month by U.S. President Donald Trump, as a breakthrough in Israel's business status in the region and believes it will inspire other countries in the area to embrace diplomatic ties with Israel. "This agreement opens up new doors not only to the business sector but to the general public as well," he said.