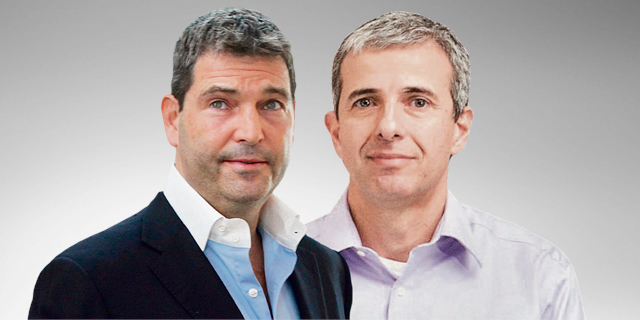 Playtech selling its financial division TradeTech for $200-250 million
Several parties and groups are showing interest in the company, including an Israeli group combining the Fortissimo Capital, Israeli entrepreneur Zvika Barenboim, and several institutional bodies
Golan Hazani
|
16:50 27.08.2020
Is the TradeTech Group, the financial division of Playtech PLC, on its way back into the hands of Israeli owners? A source told Calcalist on condition of anonymity that Playtech, which was founded by Israeli businessman Teddy Sagi, has hired UBS Investment Bank to sell TradeTech and is looking for an initial bid between $200 million to $250 million.
There are several parties and groups showing interest in the company, including an Israeli group combining the Fortissimo Capital, Israeli entrepreneur Zvika Barenboim, and several institutional bodies.
The group has converged over recent weeks and if it does ultimately purchase TradeTech, 40% of the company will be held by the institutions, while Fortissimo and Barenboim will control the remaining 60%.
The collaboration between Fortissimo and Barenboim is not common in deals like this as both parties are used to dominating their acquisitions. But as this would be a major deal for both of them they decided to combine forces.
In February of this year, Fortissimo announced the closing of its fifth fund with commitments of $650 million. Investors in the fund include large institutional investors from the U.S., Europe, and Israel. The new fund will invest in mature technology and industrial companies.
In its 15 years of operation, Fortissimo has raised a total of $1.6 billion in commitments, according to company statements. Fortissimo's first fund was announced in April 2004 and raised $80 million in commitments. The firm's fourth fund closed with commitments of $472 million in 2015.
The deal to purchase TradeTech would be the largest in Fortissimo's history.
Barenboim, who used to control clothing manufacturer Bagir and BGI Investments, has invested in several startups over recent years, but acquiring TradeTech would be very significant to him as well.
Playtech is currently being traded on the London Stock Exchange at a valuation of $1.5 billion, still down 9% since the beginning of the year despite surging 20% this month.
TradeTech's B2C offering is an established online CFD broker, operating the brand MARKETS.COM where you can trade share, index, currency and commodity CFDs. The company's B2B offering enables retail brokers to license its proprietary trading platform, CRM software, back-office and business-intelligence systems, and use its liquidity technology providing retail brokers with multi-asset execution, prime brokerage services, liquidity and risk management tools.
Covid-19 has handed the company a significant boost, with TradeTech reporting an EBITDA of over $53 million over the first four months of 2020, compared to last year's EBITDA of $9.2 million over revenue of $80 million.
Sagi founded Playtech in 1999 and the company went public in 2006. Sagi sold all his holdings between 2015 and 2018, and including dividends, amassed a fortune of $2.7 billion thanks to Playtech.