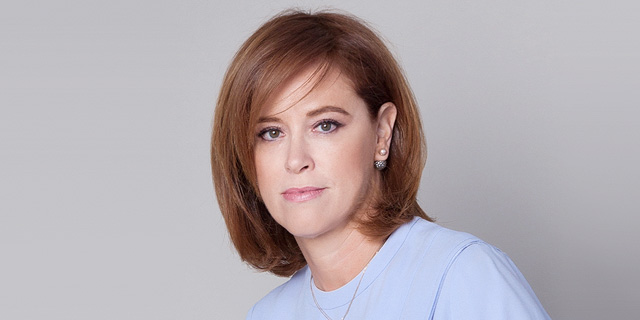 Former Leumi boss Russak-Aminoach joins $300 million SPAC
Russak-Aminoach, who is also in the midst of setting up Team8's fintech fund, holds almost one percent of Fortress Value Acquisition's shares
Meir Orbach
|
13:31 03.09.2020
Rakefet Russak-Aminoach, former president and CEO of Bank Leumi, who is in the midst of setting up the fintech fund of Israeli cybersecurity think tank and startup foundry Team8, has also joined American special purpose acquisition company (SPAC) Fortress Value Acquisition Corp.
According to the company's filings with the SEC, Russak-Aminoach is a director at the company and holds almost one percent of its shares, 25,000 in total.
Fortress Value Acquisition Corp, which has no connection with Team8, has raised $300 million with the intention of merging or acquiring an undisclosed company. Russak-Aminoach's involvement may hint to an interest in the financial sector.
SPACs have become increasingly popular over recent months as a method to enter the U.S. stock markets without completing an IPO. For example, Richard Branson's space tourism company went public by selling 49% of its shares to a SPAC named Hedisophia, which began trading at a value of $2.4 billion. In all, companies raised $13.6 billion through SPACs in 2019.
According to a document submitted to Israel's Registrar of Companies Unit by Team8, its new fintech fund will be led by Russak-Aminoach, Yuval Tal, the founder of Payoneer, and Ronen Assia, one of the founders of Israeli fintech company eToro. It is estimated that the three have already raised between $50-100 million for the fund, with one main investor believed to have put down the majority of the sum.
Founded in 2014 and based in Tel Aviv and New York, Team8 is a cybersecurity think tank and a startup foundry headed by Nadav Zafrir, former chief of Unit 8200, the Israeli military's NSA equivalent. Team8 characterizes industry cyber protection needs and develops related technologies, including AI, going as far as establishing, staffing, funding, and raising capital for companies that go on to operate under Team8's umbrella.