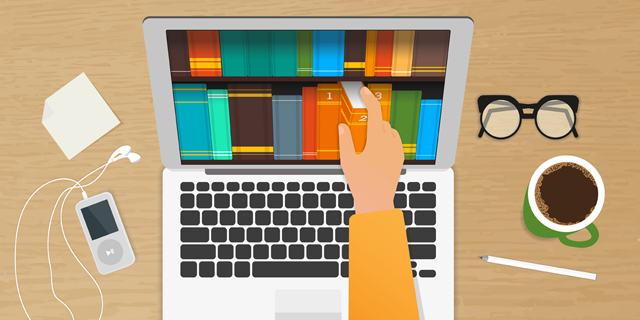 BACK TO SCHOOL: 7 Israeli companies helping the world's students learn from afar
Edtech has been a booming sector for years, but the ongoing coronavirus (Covid-19) pandemic has made it more essential than ever
James Spiro
|
13:46, 03.09.20
As countries around the world battle with some of the ways they reopen their schools, there's never been such emphasis placed on remote learning and tele-education classes. Suddenly, kids all over the world are plugging into screens from their homes to catch up on their syllabus as they continue lockdowns brought on by the outbreak of Covid-19.
For every problem there is a solution: here, we highlight some Israeli companies that have helped assist in the Edtech space in one form or another. Let's take a look.
1.
Name: Agree Online
Product: Online platform that helps children resolve conflicts before they escalate into cyberbullying
Year founded: 2016
Funding: Unknown
Founders: Miki Haimovich, Itai Brun, Rachelly Ashwall
Agree Online has been used by thousands of children to try to resolve some of the problems they may face before conflicts escalate to more serious bullying. Using their platform, children can find creative solutions through role-playing and digital activity. As more children move online, the risks of cyberbullying only increase. Currently, Agree Online is targeting platforms already popular among young people, such as Instagram, YouTube, and Whatsapp.
2.
Name: CirQlive
Product: Integration platform to simplify online classes
Year founded: 2014
Funding: Unknown
Founders: Unknown
CirQlive's MEETS platform integrates with existing platforms, such as Zoom, Webex, or Canvas, and helps teachers and students gather online for classes. It encourages student collaboration and includes calendar addons to help even the more disorganized students stay up to date with homework.
3.
Name: Storyball
Product: Screenless toy helping children stay active
Year founded: 2017
Funding: Undisclosed
Founders: Chen Lev, Meir Biton, Yuval Lombrozo
Not every learning device is restricted to a computer screen. Storyball has developed a smart toy that uses stories and games to help children learn. Kids can select 'skins' and play in characters as they learn empathy, compassion, and social skills.
4.
Name: Jolt
Product: App for 'microcampuses' to gather online and learn interactive skills
Year founded: 2015
Funding: $23 million
Founders:Lior Frenkel, Nadav Leshem, Nitzan Cohen Arazi, Roei Deutsch
Jolt builds a system of learning spaces, called Jolt Rooms, that offer experts the space to teach a skill. Anything from negotiation tips to storytelling, classes can be found via its app and reserve a space in a co-working space. Nowadays, classes can be taught online via platforms like Zoom.
5.
Name: CopyLeaks
Product: AI-based copyright and plagiarism checker
Year founded: 2015
Funding: $1.3 million
Founders: Alon Yamin, Yehonatan Bitton
This one is for the teachers, not the students. CopyLeaks is used by institutions and teachers to make sure that students don't plagiarise their essays at university or high school. Using its cloud-based system, it can easily compare new pieces or work with any other previous item and detect whether or not it has been copied by the student.
6.
Name: Texti
Product: AI tool to help students learn English grammar and vocabulary
Year founded: 2017
Funding: Unknown
Founders: Eyal Chloe Rosen
Texti is a service that uses artificial intelligence to teach youngsters the English language in a trendy and fun way. It creates personalized tasks based on the user experience by integrating personal interests of each user. This includes exercises that would incorporate movies, TV shows, or music starts in its content.
7.
Name: TinyTap
Product: Online library of educational games
Year founded: 2012
Funding: $9.1 million
Founders: Oren Elbaz, Uri Lazar, Yogev Shelly
TinyTap is perfect for any child who is staying at home but still wants to keep learning. Its platform has more than 150,000 different games that are played by more than one million families each month. Games are created by teachers, meaning there is no coding knowledge necessary. They vary from language skills, social skills, or maths and science.