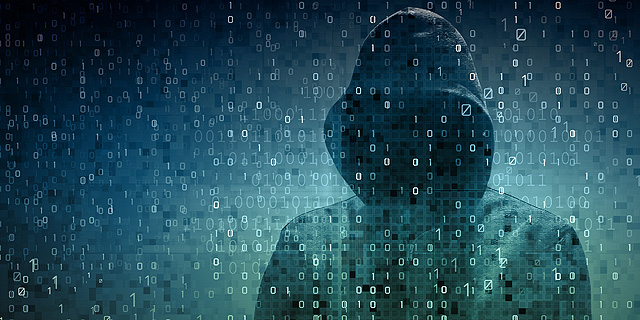 Which Israeli company was shut down by hackers and why is Wikipedia the perfect Covid-19 datasource?
CTech Daily Roundup: SEC Commissioner Hester Peirce talks about regulators' role amid widespread uncertainty
Interview | SEC Commissioner Hester Peirce talks about regulators' role amid widespread uncertainty. Peirce believes financial innovation can ultimately decide who is included and who is excluded from the marketplace and how increased participation can lead to a better economy as a whole. Read more
Head of Intel's Kiryat Gat plant appointed assistant GM of global chip manufacturing. Daniel Benatar was given highest-ranking position ever awarded to an Israeli in Intel's international manufacturing and operations organization. Read more
Israeli chipmaker Tower confirms cyberattack forced it to shut down systems. Tower notified the relevant authorities, including law enforcement, of the incident and reported it to the Tel Aviv Stock Exchange on Sunday, but didn't say whether it was the victim of a ransomware attack. Read more
Opinion | Tower proves there is no shame in being the victim of a cyberattack. The companies that should really be ashamed are the ones that think that they can hide a breach, not understanding that it will be revealed in retrospect or while it's ongoing. Read more
Nine Israeli organizations granted EU funding under Horizon 2020 program. The entities will take part in eight of the twenty-three international projects designed to tackle the ongoing coronavirus (Covid-19) pandemic.
Read more
Wikipedia is the perfect Covid-19 datasource, says IBM research director for healthcare informatics. Ahead of speaking at Startup Nation Central's 'The New Digital Age' online conference, Dr. Michal Rosen-Zvi spoke with CTech about how data can be collected now to help us in the future. Read more
Oil refining and petrochemicals giant Bazan ready to promote innovation in renewable energy. Bazan Group's innovation platform, Bnnovation, is meant to facilitate the company's expertise in the fields of energy, renewable energy and industry 4.0.
Read more
Israeli insurtech startup WeSure hoping to follow in the footsteps of Lemonade and Hippo. WeSure is aiming to raise $60 million at a valuation of $200 million to fund expansion into U.S. market and is also considering an IPO.
Read more
Interview | "Investment opportunities will be slow to come along in 2020. We're in a marathon not a sprint to recovery." DLA Piper senior partner Jay Epstien says creative and innovative leadership will be the main factors that determine companies' success in the post-Covid world. Read more
Sustainability as policy: How to regulate effectively without strangling the market. The first panel of Calcalist's "Sustainability and Innovation Week" focused on government policies encouraging green innovation - how to open up business opportunities while protecting the environment?
Read more
Analysis | Wall Street's investment frenzy is not over, it is just shifting its focus. With the U.S. presidential election right around the corner, President Trump will not let the U.S. stock markets crash, but his administration is likely to pay more attention to sectors that have been severely affected by the Covid-19 crisis. Read more
"Israel-UAE agreement can open the door to solar energy collaborations." Sir Laurie Bristow and Alzbeta Klein spoke at the "Sustainability and Innovation Week", organized by Calcalist and ESIL Technologies.
Read more
Israel's tech industry is unaware of impact tech, says Israel Innovation Authority VP. "Tech companies neglect to define themselves as impact companies and I believe the IIA should focus more on the impact a company can make and take that into account when it examines an investment," Eldan said.
Read more
End game: How #MeToo is disrupting the gaming industry. The gaming industry which, for too many years, operated as a closed boys club, is finally making way for diversity and empathy and it is partly thanks to recent testimonies of sexual misconduct. Read more
Opinion | The next steps taken by the Israeli fintech ecosystem might determine the entire UAE-Israel relations. Governments and regulators all over the world can learn some important lessons from the UAE's governors in building supporting regulatory frameworks for financial institutions and fintechs to flourish. Read more