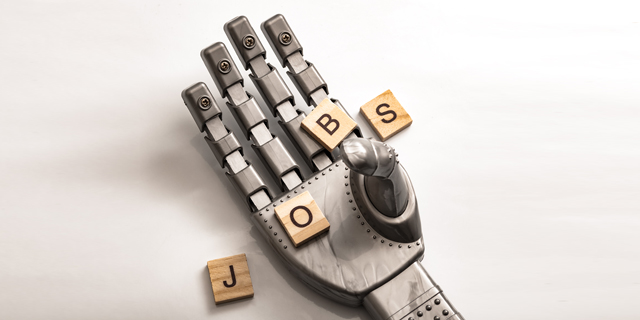 Labor Day with no labor: 10 jobs that are going extinct due to tech innovation
While technological advancements can make our lives better, it's putting some workers at risk - let's take a look at who might be saying goodbye to their jobs in the future
James Spiro
|
14:48 07.09.2020
This Labor Day, the U.S. can celebrate a surprising
unemployment rate
of 8.4%. Of course, the ongoing coronavirus (Covid-19) pandemic has greatly impacted these numbers which once rested comfortably at the 3% mark. While the recovery looks strong (numbers were estimated to remain in the double-digits), society should still be wary of another job disruptor: technology. Innovation has amazing ways of making our lives better. We are healthier, safer, and more knowledgeable than ever before. Of course, with each advancement in our technological abilities, we run the risk of displacing some workers in the process.
29 US states
, making its eradication from the economy a worrying thought. With the advancement of self-driving vehicles, we might one day see truck fleets operate via autonomous AI technology. Shipment companies will want to replace high-maintenance humans (who require food, rest, and exercise) with autonomous vehicles that can travel for 24 hours without a minimum wage. This displacement might cause millions to lose their jobs, with American think leaders calling it the
4th industrial revolution.
Radiologists As soon as artificial intelligence entered the medical imaging space, radiologists felt their jobs becoming more of a risk. And while medical imaging companies assure doctors that AI won't replace radiologists, it's becoming clear that radiologists with AI will replace radiologists without AI. The tool can be used alongside professionals to help them identify false flags and inaccuracies in scans - but for how long? Some in the medical sector are concerned about the future of radiologists and how human eyes can compete against terabytes of information. Uber Drivers It's no secret that the
race for autonomous vehicles
is well underway. Telsa, Uber, and Google are all racing to be the first company to deliver level five autonomy for vehicles in their fleet. For companies like Uber, this means that they can finally get rid of one of the things causing them problems - their own drivers. For years, there have been reports on driver abuse, safety, and workers' rights in certain US states. As soon as companies like Uber or Gett can automize their vehicles, it's likely they will
terminate the contracts
with their drivers. Journalists(?) Deciphering fact from fiction in the world of online media has never been more important - particularly in a 'post-truth' world. Journalists have been key in holding power to account, informing the public, and entertaining the masses. However, it's proving more difficult to convince readers that information is coming from an unbiased and honest source. While efforts have been made to automate the journalism process,
errors are showing
that the human touch is still needed - at least for now.