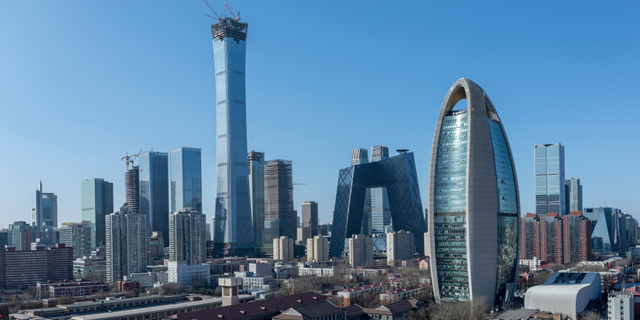 Why aren't Israel's successful startups doing business in China and what's the story behind the collapse of the Taboola-Outbrain merger?
CTech Daily Roundup: Is the Tel Aviv Stock Exchange finally ready to become Israel's Nasdaq?
Is the Tel Aviv Stock Exchange finally ready to become Israel's Nasdaq? "The paradigm in the Tel Aviv Stock Exchange is shifting.
After 2020 this will no longer be an exchange of real estate and finance companies, but of technology firms," says Guy Preminger, an assurance partner and technology leader at PwC Israel. Read more
Red Dot Capital Partners leads $35 million investment in rebranded Israeli startup EverC. EverC, formerly EverCompliant, operates in the cybersecurity sector, focusing on the prevention of online money laundering. Read more
"Most of Israel's successful startups aren't doing business in China." The U.S.-China trade war and its effects on Israel's tech sector were at the center of an online conference organized by the Israeli Go Global Forum. Read more
Tower announces 'all systems go' following a disruptive ransom cyberattack. Due to the manufacturing disruption, the company expects some level of impact on its third-quarter results. Read more
Israeli-American automated payroll platform Deel raises $30 million. "We're challenging the notion that companies need to hire within their vicinity," says CEO. Read more
Israel's aMoon leads funding rounds in U.S. and European companies. The healthtech VC led a $35 million round in MOBILion and a $30 million round in MiNA Therapeutics. Read more
Taboola CEO explains why the merger with Outbrain failed: "The original deal does not make sense anymore." Adam Singolda published a blog post in which he laid out the reasons that the deal between the Israeli content distribution giants fell apart. Read more
Mystery Meat: MeaTech to acquire unnamed company that manufactures synthetic animal fat. Israel-based MeaTech is set to pay $17.5 million for the target company's technology, management expected to remain in place for two years after the signing. Read more
To achieve its mission of transforming the note-taking world, Verbit wants to become the "Uber of transcription." The transcription service can be used in a variety of verticles such as education, healthcare, and media. Read more
Israeli female role models launch Inspira, a new network for entrepreneurial women. Its podcast and social media network is designed for gendered languages, such as Hebrew, Arabic, and Spanish. Read more
Recalculating Route: Waze says it will lay off 5% of its global workforce. In an email to employees, CEO Noam Bardin says the Google-owned company is rethinking its priorities amid the Covid-19 crisis.
Read more
Siemplify partners with Check Point Software for better incident response times. The partnership will enhance and accelerate the orchestration, automation, and response in security operation centers. Read more