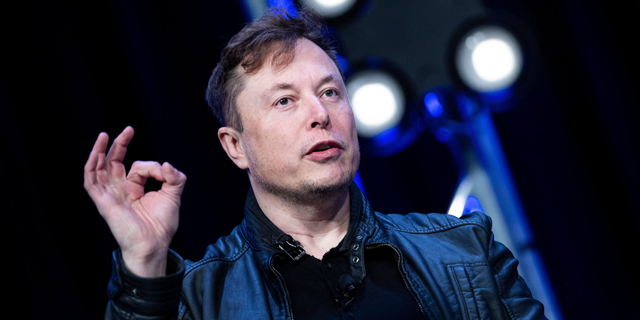 Will Elon Musk's Neuralink deliver and who is helping Teva produce its next breakthrough drug?
CTech Daily Roundup: Singapore's Temasek signs deal to acquire Israeli micro-irrigation company Rivulis
Will Elon Musk's Neuralink be able to deliver on its many promises? The eccentric billionaire has made some grandiose statements regarding the possible uses of his brain-computer-interface product, yet, the scientific community remains unimpressed. Read more
Singapore's Temasek signs deal to acquire Israeli micro-irrigation company Rivulis. Temasek intends to retain Rivulis' current management, as well as its headquarters in Kibbutz Gvat. Read more
Mind over Matter: The man who turned himself into a cyborg to overcome ALS. After Peter Scott-Morgan was given a year to live, he decided to fight his fate and employed cutting edge technology to stay alive and remain human. Read more
DiplomaTech | Despite unrest, Hong Kong remains open for Israeli business. Israel's economic attaché to the global financial hub breaks down the immense trade potential. Read more
The Peres Center is on a mission for peace - and it's using tech collaboration to drive it. The Peres Center for Peace and Innovation frequently partners with Palestinian entities to help foster their tech ecosystem - but its participation must remain in the shadows. Read more
Teva is recruiting Israeli academia to help produce its next breakthrough drug. You reap what you sow: The pharmaceutical giant is partnering up with researchers to try and find the next Copaxone. Read more
Israel's Inthegame invites television viewers to play along with the sports pros from home. Its technology can provide interactive polls, quizzes, and marketplaces for live and pre-recorded content on digital platforms. Read more
Unemployment will rise due to planned holiday lockdown, Israeli government entities warn. As the number of active cases of Covid-19 in Israel continues to rise, the government plans to vote on further limitations for the Jewish High Holidays that would see many businesses forced to shut down, again. Read more
Intel studies disabled gamers to help make future products more accessible. As Intel pivots from chip-making to more consumer-facing technology, two researchers zoom in on a niche, but revealing community. Read more
Public transit fare payment apps to start operating in Israel in Q3 2020. The mobile payment option was originally scheduled to start operating in June, but its launch was delayed due to privacy concerns raised by Israel's Privacy Protection Authority and the Israeli transportation minister.
Read more
All innovation should be brought under one government ministry, urges science and technology minister. Former entrepreneur and tech investor called on the government to invest in the creation of a civilian space industry during Google and Calcalist's Startup Week. Read more