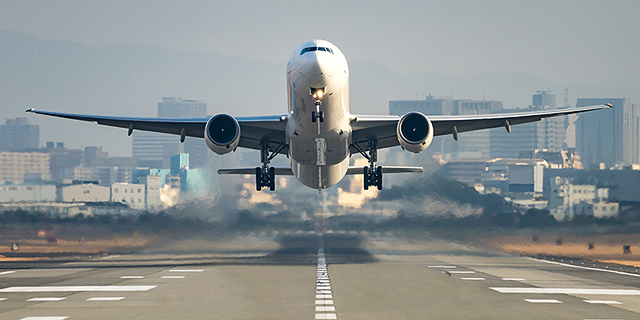 Which company is targeting $475 million in a Nasdaq IPO and who accused Twitter of sexism?
CTech Daily Roundup: Israeli judge accuses Twitter of sexism, orders it to pay expenses in sexual harassment case
Israeli judge accuses Twitter of sexism, orders it to pay expenses in sexual harassment case. Twitter's lawyers attacked journalist Linoy Bar Gefen's alleged past sexual conduct while mounting its defense after she sued the company for keeping up an offensive post. Read more
Hoops Highlights: Pixellot and Israeli Basketball Association enter partnership for automated video clip production. The deal will include automated game and highlight production, and analytics tools, for two different leagues. Read more
Forced to fly? Covid-19 transformed business trips from a dream into a nightmare. Israeli tech companies are being accused of threatening to lay off employees who refused to travel due to health fears. Read more
Covid-19 ushered in fintech's golden era. The changes brought to the industry by the pandemic were at the center of the Google and Calcalist Startup Week panel.
Read more
JVP founder launches Margalit Startup City as Israel prepares for second lockdown. Speaking to CTech ahead of the launch, Erel Margalit urges Israel to follow the European, not American pandemic exit strategy.
Read more
Employee safety and well-being is our top priority, says SAP's Head of HR. Moran Melamoud continues our Tech@Work series on how the sector tackles employee care and an ever-changing office culture during Covid-19.
Read more
Start-Up Nation Central: Tech is the engine that will pull the Israeli economy out of the Covid-19 crisis. A new report by the Tel Aviv-based non-profit asserts that Israel can go beyond its role as 'Startup Nation' and become a world leader in providing digital solutions for the health, education, and welfare of its citizens and eventually - the world.
Read more
Israel's JFrog targeting $475 million at $4 billion valuation in Nasdaq IPO. The DevOps technology company increased the range of the 11.6 million shares on offer to $39 to $41 from a prior $33 to $37.
Read more
odix launches FileWall, protection for Microsoft 365 Mail attachments. The new solution will work alongside existing security solutions and available on Microsoft AppSource. Read more
Remote healthcare ready to seize tectonic Covid-19 moment. "We are experiencing extreme acceleration and as an industry, we are reaching a moment of natural selection," said Jonathan Adiri, co-founder and CEO of Healthy.io, during Google and Calcalist's Startup Week. Read more
Round B | Choosing a co-founder is like choosing a life partner. The most significant decision in a company's life is made right at the very beginning: who, if anyone at all, do you start this complex journey with.
Read more
Down-rounds went up in Israel during first half of 2020, survey shows. A new survey by law firms Shibolet and Fenwick & West shows first signs of the Covid-19 crisis' impact on the tech industry. Read more
Opinion | Silicon Valley is hot for virtual healthcare. Covid-19 made telemedicine a reality and everyone is looking to invest in the now scorching sector. Read more