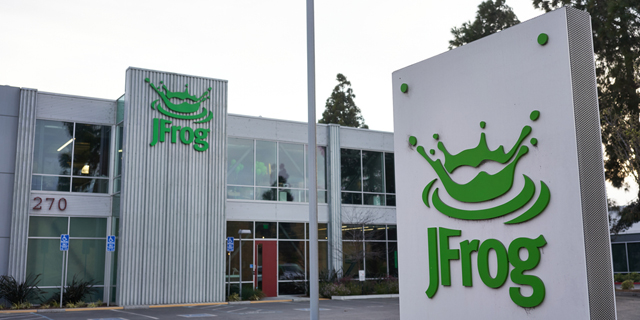 Why is JFrog a leapin' success and which company is searching for Covid-19 in the sewage?
CTech Daily Roundup: Former Israeli defense officials' Persian Gulf entanglement
Desert Storm: Former Israeli defense officials' Persian Gulf entanglement. Court filings in a business dispute expose attempts to sell unauthorized cyber tools to a country Israel has no official ties with.
Read more
Covid-19 has got Israeli soldiers asking to remain in the military. Even graduates of elite tech units find the balance of power shifting as employers are spoilt for choice. Read more
Study finds two-thirds of us would augment our bodies using tech. A report from cybersecurity firm Kaspersky explores the future of human augmentation - and with it, worrying questions surrounding regulation, cybersecurity, and class divisions. Read more
Israeli cyber startup Hysolate raises $10 million for development of remote work security solution. The company announced a new product that will allow organizations to create complete separation between the office workspace and the private workspace to ensure safer and more productive work from home. Read more
With over 500,000 people jobless, Israeli employers hire celebrities to promote open positions. Game of Thrones star Hafþór Júlíus Björnsson is just one of the many entertainers to recently star in recruitment ads for Israeli companies. Read more
INSIDE LOOK: How 24H Bootcamp TLV gave rise to 100 startups in one day. CTech was invited to 24H Bootcamp TLV to watch the operations in real-time from their WeWork operations building. Here's how it played out. Read more
Opinion | Why I think JFrog is such a leapin' success. "There a great teams and there are huge markets and opportunities, but there is one JFrog," writes Boaz Dinte managing partner of Qumra Capital, one of JFrog's early investors. Read more
Israel-based Fintica signs 'first of its kind' investment from Emirati investor. Coming off a historic peace deal, UAE-based Mohammed Al Beloushi, CEO of Barker and Booth Commercial Agency LLC leads strategic investment in the Israeli fintech firm. Read more
Kando wins Seagate's Innovator of the Year competition for its smart sewage system. The company's smart algorithm can be installed in sewage systems to process water quality and identify Covid-19 cases.
Read more
Moshe Hogeg sued for defrauding investors in cryptocurrency initiative Zodiac. Plaintiffs claim Hogeg misled them regarding the involvement of Bittrex a well-known crypto exchange in the platform.
Read more