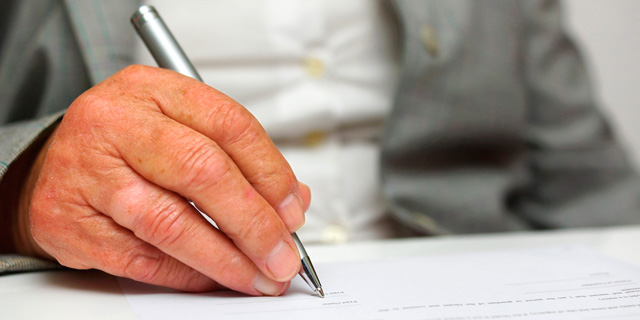 Round B
Covid-19 highlights just how far bureaucracy has to go in terms of digitization
When deals in the hundreds of millions of dollars are sealed in an email, do we really need to personally submit dozens of manually filled out, signed, and stamped forms just to open a bank account?
Shaul Olmert
|
18:09 22.09.2020
Working in tech is so competitive, intense, and exciting, that it is sometimes easy to forget what a small sector—completely non-representative of the general industry—it really is.
Most people do not have ping-pong tables at the office; they do not stay there long after dark; they do not work with partners and clients across the ocean; and they do not bring in the generous salaries our industry is known for.
The first stages of setting up a new company provide a peek at the world outside the warm tech bubble, at institutions and businesses that still exist in a far less technological realm, such as banks, tax authorities, government agencies, and various service providers. For someone like me, who spends most of their time among tech professionals, encountering them is like traveling back in time.
Take, for example, the process of opening a bank account. My partner, Ilan Leibovich, and I had to personally come to the bank branch of our choice, equipped with no less than 35 printed pages of forms.
In these forms, we had to fill out our personal information—including home addresses, ID numbers, and dates of birth—over and over again. After filling out those, I now know Leibovich's personal info by heart, which is probably for the best as, within the next couple of weeks, I will have to fill them out in an endless number of additional forms that need to be filed with other organizations.
Needless to say, it makes no sense to have someone fill out their personal details 10 times on a single set of forms. My ID number and date of birth did not change in the time that passed since I filled them out on section A before filling them out on section C. I also didn't change my residence during those few minutes.
Of course, after filling out all of these forms, it turned out I accidentally checked the wrong box on one of them, so, we had to fill them out again, to (physically) go back to our lawyers and have them sign the forms again, to restamp them (you know, with an actual rubber stamp and ink, like they did 500 years ago), and resubmit them in person.
In the past few years, I have seen deals worth tens and hundreds of million dollars signed in emails, through electronic signatures, or mobile text messages but, apparently, some institutions are still stuck in the past. In some cases, they pride themselves on accepting requests by fax, but the digital revolution is still a distant vision for them.
The new reality brought about by the coronavirus (Covid-19) crisis, was like a devastating tsunami, washing away anything in its path, without distinguishing between tech and non-tech companies.
While some companies experienced growth due to the turmoil in our daily lives—for example, Netflix and Zoom, as demand for their services dramatically increased, the more time people spent at home—the flapping of the wings of the bat in China created a hurricane that collapsed many structures around the world.
This crisis exposed even the seemingly bulletproof tech sector to the joint hardships of all sectors. To start a new company in this strange time forces me to face new challenges I never even thought of.
As an executive, my main role in the early stages of product development is building a strong team with a sense of belonging, a team that identifies with the organization and its values or, in other words, all the components of the elusive yet crucial notion of corporate culture.
In the past, I attempted to do that through working in a joint open space; through direct daily interactions for hours on end; and through joint meals for the whole team or after-hours activities. Now, I find myself trying to achieve the same goals in uncharted waters.
How do you build a common language for people who have never met face to face? How do you create trust and a sense of community when every one of us is home alone? How do you build a personal relationship between the team and the organization, solely through virtual means?
On the other hand, working remotely also created new opportunities that were previously unavailable. For example, a company can hire people who do not live near the office; it can significantly reduce its expense on rent and maintenance—which can amount to a significant financial burden for an early stage company—and spend the money on additional personnel; and it can communicate with potential partners with relative ease, without the travel and flights required for face-to-face interaction.
I now find myself in the very familiar (and well missed) situation of creating something new but I have to plan this something in a completely different way than I have in the past. It is challenging and interesting, but also difficult.
In this respect, there is no difference between a tech and a non-tech company. We are all in this complex and challenging reality together and these hardships and opportunities are something we have in common, whether we use electronic signatures or still feel it is best to print out dozens of forms for every simple task.
Shaul Olmert is a serial entrepreneur and the co-founder and CEO of mobile app developer Piggy. He formerly founded interactive content company Playbuzz Ltd.