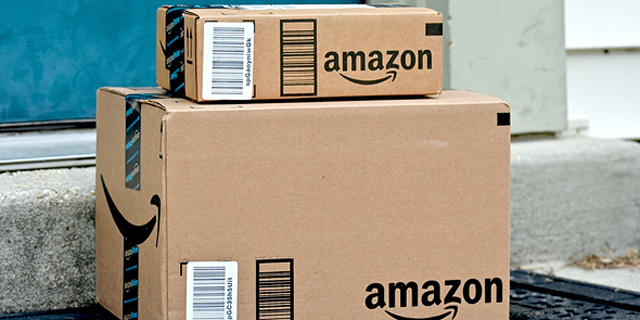 How many employees are Amazon recruiting in Israel and which company got $250 million from Google's growth fund?
CTech Daily Roundup: Nasdaq saw 10 times the IPOs it expected in 2020, says stock exchange president
Interview | Nasdaq saw 10 times the IPOs it expected in 2020, says stock exchange president. Nelson Griggs, the president of the Nasdaq stock exchange, expected the number of IPOs would drop due to Covid-19 and prides himself instead of over 100 companies listing on the exchange since the beginning of January with an average return of 50%-60%.
Read more
Israel-based V-Wave raises $98 million for heart failure beating shunt. Group of global healthcare investors backs the company as it gears up for clinical trials. Read more
Medtronic investing $20 million in Israeli insulin pump startup Triple Jump. The Israeli startup small insulin pump patch has mobile connectivity capabilities and will be included in a future artificial pancreas system. Read more
Amazon to go on a recruiting spree in Israel, exposes scope of local workforce. "We are excited to be creating 150 new jobs, in addition to our robust workforce, which will enable us to tap into the amazing technology talent pool here in Israel," says GM of AWS Israel. Read more
Solar energy company Apollo Power signs POC agreement with defense contractor Rafael. Rafael will pay $50,000 for tests that will examine the feasibility of integrating Apollo Power's flexible solar panels in materials it uses for manufacturing its various defense products. Read more
Israel Aerospace Industries and Bis launch Auto-mate, a new mining automation business. The new joint venture is IAI's entrance into the mining sector after success in the air, at sea, and on land.
Read more
Google's CapitalG leads $250 million round for small business insurer Next Insurance. The round was made at a valuation of over $2 billion and brings the company's total funding raised to date to $631 million. Read more
Mobileye partnering with Al Habtoor Group to bring driverless mobility to UAE. Vehicles equipped with Mobileye technology deployed in the region will harvest smart city data to help municipalities and businesses gain valuable insights while improving the safety of roads for citizens and laying the foundation for a future driverless Mobility-as-a-Service (MaaS) solution. Read more
CHEQ acquires Israeli startup ClickCease to expand ad-verification services to smaller advertisers. "The addition of ClickCease will give us traction with mid-to-small size advertisers, a huge and largely untapped market in the space," said CHEQ CEO. Read more
Shalom, Alexa: New association to help voice tech understand Hebrew and Arabic. The association will help tackle one of Israel's biggest problems of voice technology and its inability to understand Hebrew and Arabic. Read more
Opinion | Communication Strain: what is the answer? As we return to the office, understanding how and why we communicate has never been more necessary. Read more