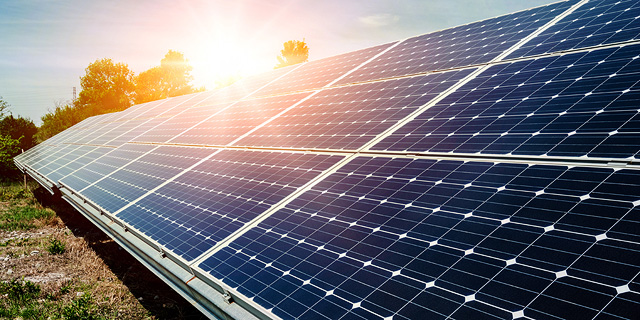 Israeli government agencies invest more than $3 million in alternative energy R&D
"The call for proposals for pilot programs in the energy sector will lead to the rapid commercialization of innovative energy technologies"
James Spiro
|
09:38 24.09.2020
The Israel Innovation Authority (IIA) and the Israel Ministry of Energy are publishing two joint calls for proposals to fund energy-related projects. The calls, in collaboration with the Smart Transportation Administration in the Prime Minister's Office, will have a total value of NIS 12 million ($3.4 million).
The funds will be divided into two groups: the first NIS 10 million will focus on the energy market - such as fossil fuel substitutes, water, and natural resources - and the remaining NIS 2 million will fund research in promoting renewable energy and energy efficiency in the manufacturing industry.
The program will provide support to the manufacturing sector for the development or implementation of technologies, products, and processes that will promote renewable energy. The investment by the Ministry of Energy and the Innovation Authority furthers the commitment made by the Israeli Minister of Energy to increase renewable energy use in Israel from 17% to 30% by 2030.
"Energy efficiency and the use of renewable resources will lead to improved productivity in industry around the world," said Dr. Malka Nir, VP, Advanced Manufacturing Division, Israel Innovation Authority. "This is an opportunity to promote the competitiveness of factories and to reduce production costs. In parallel, this program will encourage Israeli manufacturers to create a more environmentally-friendly economy capable of accelerating energy-related innovation in production facilities."
The IIA is the tech investment arm of the Israeli government responsible for fostering the development of R&D within the State of Israel.