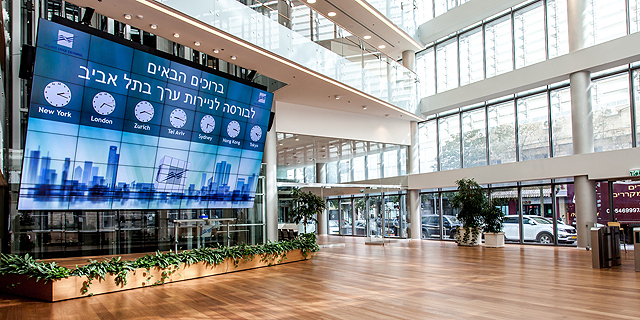 Robotic laparoscopic surgery company Human Xtensions mulls TASE IPO at up to $200 million valuation
The company, which develops robotic tools to assist surgeons in minimally invasive procedures, is in the midst of a roadshow among Israeli institutional investors and intends to raise around $50 million as part of the IPO
Tzally Greenberg
|
11:46 24.09.2020
Israel-based medical device company Human Xtensions Ltd. is examining the possibility of an initial public offering (IPO) on the Tel Aviv Stock Exchange (TASE) according to a $170 million-$200 million valuation, one person familiar with the matter told Calcalist on condition of anonymity.
According to the person, the company is in the midst of a roadshow among Israeli institutional investors and intends to raise around $50 million as part of the IPO.
Based in Kfar Netter in central Israel, Human Xtensions develops a manual robotic system that can be controlled by surgeons to assist in minimally invasive surgery. The company employs around 60 people in Israel, some 25 of them in research and development.
To date, Human Xtensions has raised around $40 million, $10 million of the sum in its latest round, completed about a year ago at a company valuation of $150 million.
Among the participants in that round were Poalim IBI - Managing & Underwriting Ltd., the investment management arm of Israel's Bank Hapoalim, which holds a 1% stake in the company, and Psagot Investment House, which holds around 6% of the company's shares.
Human Xtensions was founded in 2012 by Tamar Frenkel, who serves as CEO; Amir Szold, an expert laparoscopic surgeon who previously established the first endoscopy unit in Israel at the Tel Aviv Sourasky Medical Center (Ichilov Hospital), who serves as chief medical officer for the company; and Moti Sholev, a serial medtech entrepreneur.
Together, the three founders hold around 27% of the company's shares. Additional shareholders include Chinese investment funds DNV Capital and Ever Diligent, with a 9% and a 7% stake, respectively, and Israeli logistics company Flying Cargo Ltd., which also holds a 7% stake.
In 2018, Human Xtensions received regulatory approval in the European Union and the U.S. Several weeks ago, its product was also approved by the Israeli Ministry of Health. Human Xtensions launched its product about a year ago when it signed a Europe distribution agreement with German medical and pharmaceutical device company B. Braun Melsungen AG. In the past 12 months, Human Xtensions sold nearly 400 robotic systems making around $9 million in revenue but has yet to become profitable.