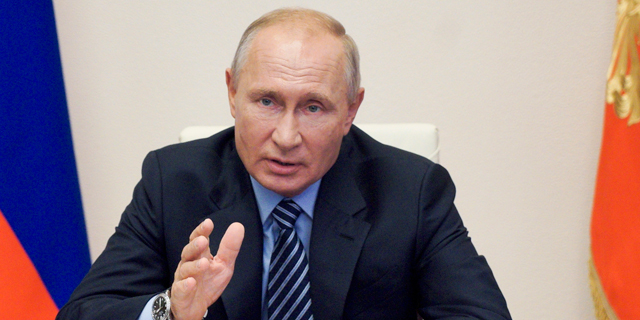 Rights activists petition court to block export of Cellebrite spy tools to Putin's investigative committee
The petition claims that the export of the system has gone on for years despite a long list of embargoes and sanctions initiated by the U.S. and European Union against the committee
Hagar Ravet
|
14:31 24.09.2020
A petition filed with the Tel Aviv District Court is claiming Israeli company Cellebrite Mobile Synchronization Ltd. sold its system to the Investigative Committee of the Russian Federation where it claims it is being used as a tool for political persecution. The petition, filed by Adv. Itai Mack and signed by a group of social and political activists, is requesting the court to order the Ministry of Defense to block Cellebrite from selling its products to the Investigative Committee of Russia. This isn't the first time Mack has turned to the court to halt Cellebrite's exports, previously requesting that the MoD stops the company from
selling
its system to the police in Hong Kong, as well as investigative committees in Venezuela and Belarus. "The Investigative Committee of Russia...which acts as a central tool for local oppression and political persecution in the country, extensively uses Cellebrite's UFED forensic system, which can penetrate the defenses of cellphones and collect information stored inside them," read the petition.
The petitioners' claim is based on a report published on the Investigative Committee of Russia's website according to which during the annual review meeting held in July 2020 the head of the committee, Alexander Bastrykin, revealed that "during 2019 the system was used more than 26,000 times to break into cell phones."
The petition also claimed that the export of the system has gone on for years despite a long list of embargoes and sanctions initiated by the U.S. and European Union against the Investigative Committee of Russia, including personal sanctions against Bastrykin, and despite "the clear knowledge that the Investigative Committee of Russia is one of the most important oppression arms used to consolidate the regime of the dictator Vladimir Putin." The petition goes on to detail a long list of political incrimination and assassination attempts which the Russian government is allegedly responsible for and claims that due to these circumstances and the position of the EU and U.S. regarding the committee, that it would be unreasonable of the MoD to not stop the export of Cellebrite's system to the Investigative Committee of Russia. Cellebrite was founded in 1999 and is based in Israeli central town Petah Tikva. Last year, Calcalist reported that mobile data and entertainment company Sun Corporation sold a 25% stake in Cellebrite to Tel Aviv-based Israel Growth Partners (IGP) Ltd. for $110 million.