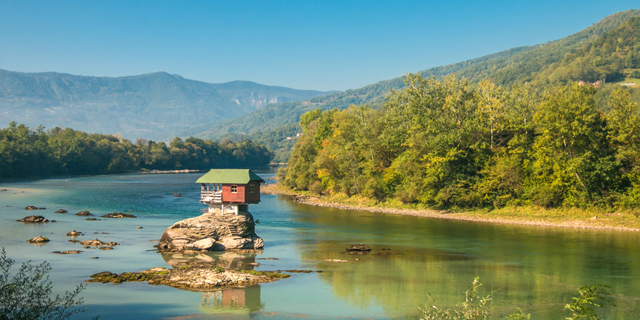 What is the Israel Aerospace Industries doing in Bosnia and which company increased its series C to $168 million?
CTech Daily Roundup: Papaya Global raises $40 million to boost global employment platform
Papaya Global raises $40 million to boost global employment platform. Papaya didn't reveal the value at which it raised the funds, but it is believed to have more than doubled since its previous round at the end of 2019 and to be in the hundreds of millions of dollars.
Read more
BioCatch's series C increases to $168 million with additional $20 million investment by Barclays, Citi, HSBC and NAB banks. The company also announced the establishment of a new board to develop new ways to leverage and scale the unique attributes of behavior.
Read more
Via set to acquire Israeli fleet management company Fleetonomy. It is estimated that Via will integrate Fleetonomy's vehicle and driver management technology, gaining it a foothold in the logistics and delivery sector. Read more
Israel Aerospace Industries opening cyber academy in Bosnia. The cyber experts of IAI's ELTA Group and IAI's Singapore subsidiary, Custodio Technologies, will provide remote online training on TAME Range, IAI's cyber simulator and trainer.
Read more
ConTech: Laying the foundations for the future of construction. Construction Technology might not be the biggest buzzword in the startup ecosystem, but ConTech has the potential to rise like other sectors such as Medtech, Edtech, or Proptech.
Read more
Strigo secures $8 million series A for its customer training cloud. The Israeli startup has tripled its customer base since the outbreak of the Covid-19 pandemic. Read more
Intel enters strategic partnership with Israel's Lightbits Labs. Intel Capital has also invested in Lightbits to help support its growth for storage solutions.
Read more
Log analytics company Coralogix completes $25 million series B round. The company also announced the launch of its new real-time analytics solution Streama. Read more
TetaVi raises $6 million series A for 3D holograms in immersive media. The round brings the total funding to more than $11 million. Read more
Israel awards 10 institutional investment firms safety net for tech investments. Institutional investors will be entitled to receive back up to 40% of their original investment in case of losses and will pay the IIA 10% of the difference between the return of their investments and the return received over the same period from state bonds should they make a profit. Read more