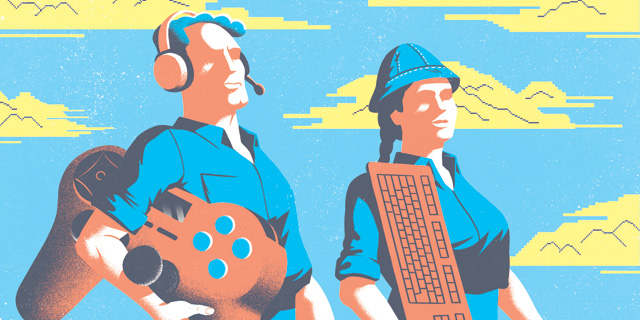 Game Changers: The evolution of Israel's video game industry
Is the local gaming ecosystem ready to make the leap from casual mobile games to Triple-A titles?
Amit Kling and Omri Rosen
|
10:58 03.10.2020
For the last few weeks, a shiny new recruiting campaign video for Israeli gaming company Playtika has been running on a loop on the giant screen on Azrieli Towers in Tel Aviv. Smaller ads have been put up on bus stations around the city. It is an odd time to be running a public employee recruiting campaign, while the daily news reports record unemployment numbers and everyone is waiting for the shockwaves of the second lockdown to hit. Playtika is not content to present business as usual. It is expanding and it wants everyone to know about it. People are barely coping with their present and Playtika is already living in the future. It is not just a "come and work for us" campaign, it is a show of force, projecting stability, coolheadedness, and a business vision. But it is not only a testament to Playtika's durability, it goes further than that. Over the last seven months, there has been an unprecedented cultural, perceptual, and financial shift in the way the world treats the gaming sector. The giant industry has gone completely mainstream. Gaming is no longer for gamers alone, it has become a leisure and cultural activity that has reached over half the world. But it was only this year that gaming has, by virtue of global lockdowns amid the spread of Covid-19, become "recession-proof," as Forbes asserted in June.