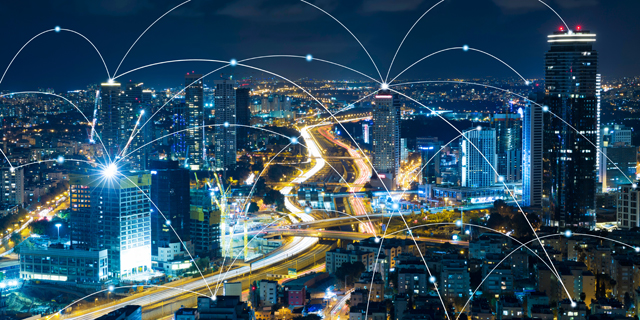 COVID-19 presents an opportunity for a new 'social contract' between Israel's tech sector, society
Will the COVID-19 pandemic have an equalizing effect on Israel's tech ecosystem? "It will bring us together and help build trust and confidence," experts said at Start-Up Nation Central's recent New Digital Age Conference
Start-Up Nation Central, a CTech partner
|
12:55 04.10.2020
There is no doubt that COVID-19 is a gamechanger in terms of its impact on governments, the economy and society, and this has a lot to do with the equalizing factor of the global pandemic – it affects all people, everywhere, in the same way. From mask-wearing to adhering to social distancing restrictions, if COVID-19 does anything, it definitely puts us all in the same boat.
The question is whether the pandemic will have the same equalizing effect on Israel's high-tech sector: Will coronavirus create new employment opportunities for a more diverse workforce, and narrow existing social and economic gaps between the various cultural and ethnic sectors of Israeli society?
Attempting to answer these questions, Start-Up Nation Central's recent
New Digital Age conference
hosted a panel discussion with Naomi Krieger Carmy, Head of Societal Challenges at the Israel Innovation Authority; seasoned investor and entrepreneur Dr. Yossi Vardi; Director General of the Ministry of Science and Technology, Shai-Lee Spiegelman; and Alan Feld, founder and managing partner of Vintage Investment Partners.
They discussed the implications of the pandemic on the Israeli economy and society. Overwhelmingly, panel participants agreed that the Israeli high-tech sector is faced with a unique call to action to diversify its workforce and generate digital solutions to address the basic needs of populations that need them most. This topic, among many others, is also examined and analyzed in a research report recently issued by Start-Up Nation Central.
"Bringing in diverse communities, besides making economic sense, is the right thing to do"
Aside from putting us all on the same playing field, COVID-19 has done a great job of challenging the meaning of the "social contract," which, according to Feld, should really be called a "social covenant," as "parties are contributing to a common goal," and not just waiting to see if their interests will be fulfilled.
According to Feld and other panel participants, diversity in the workforce (and the high-tech workforce in particular) has a huge role to play as "bringing in diverse communities, besides making economic sense, is the right thing to do because it's where we're going," Feld said. "It will bring the country together and help build trust and confidence in one another."
However, more sectors of Israeli society would join the high-tech workforce given better access to opportunities for education and skill acquisition, which still disproportionally favor certain sectors of society, Feld pointed out, adding that hiring a more diverse workforce begins with educating the employers: "There needs to be a cultural shift, and if it's not going to come from the government, it should certainly be coming from the industry."
To read the full story, click here.